Arkansas vs. Auburn: How to watch and listen, betting line, team comparison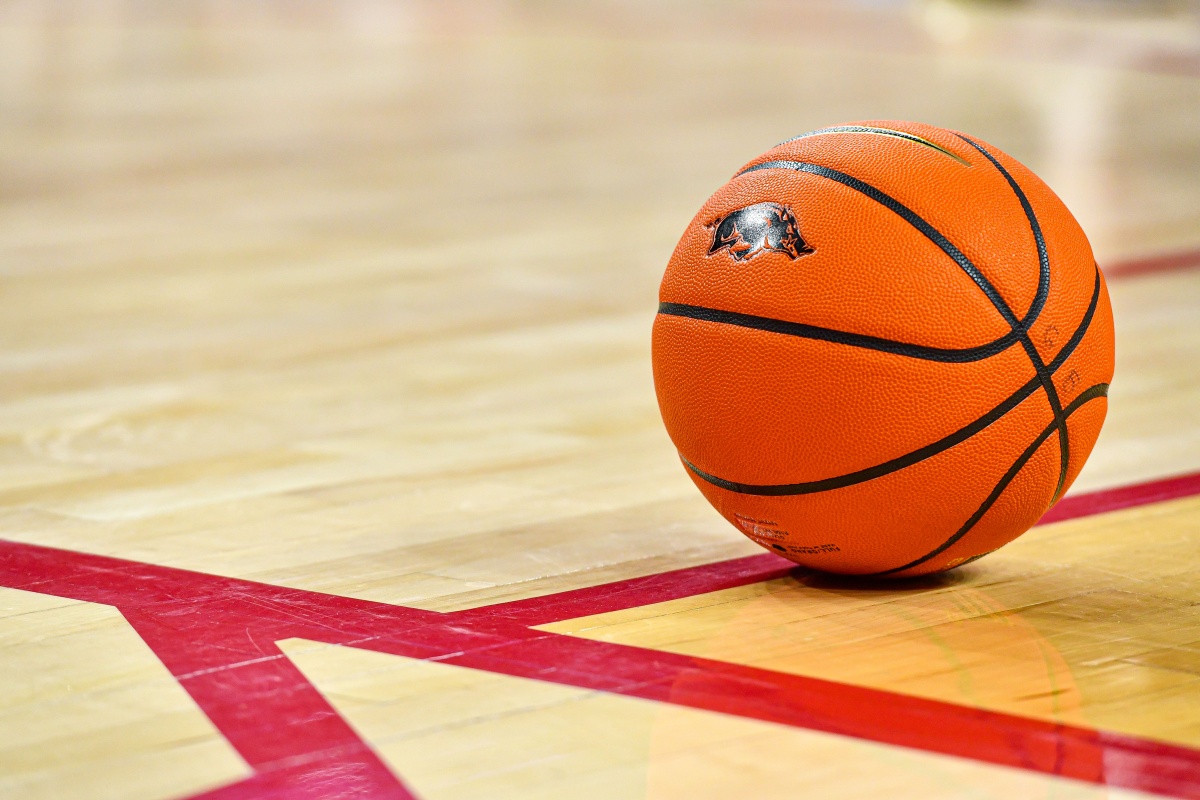 WHEN 6 p.m., Thursday
WHERE Bridgestone Arena, Nashville, Tenn.
RECORDS Arkansas 19-12, 8-10 SEC; Auburn 20-11, 10-8 SEC
STREAK Arkansas lost 3; Auburn won 1
SERIES Arkansas leads 37-21
LAST MEETING Auburn defeated Arkansas 72-59 on Jan. 7, 2023, in Auburn, Ala.
COACHES Arkansas: Eric Musselman – 92-40 in 4 seasons at Arkansas and 202-74 in 8 seasons overall; Auburn: Bruce Pearl – 186-109 in 9 seasons at Auburn and 648-254 in 28 seasons overall.
RADIO Razorback Sports Network can be accessed through local FM and AM affiliates. The game audio can also be accessed on the Varsity Network app and the Razorback GameDay App.
TELEVISION The game will be televised by SEC Network and can be accessed via WatchESPN.com and the ESPN app (carrier login required).
ANNOUNCERS Tom Hart (play-by-play), Dane Bradshaw (analyst) and Alyssa Lang (sideline)
BETTING LINE Auburn is a 1 1/2-point favorite, according to Saracen Casino Resort.
PREGAME READING
• 4 things to watch for in Arkansas-Auburn
• Razorbacks need prime Council in postseason play
• Nothing is free for Arkansas at the foul line
NOTABLE In the teams' only regular-season meeting, Auburn beat Arkansas 72-59 at Neville Arena in Auburn, Ala. Wendell Green led the Tigers with 19 points, 5 assists and 3 steals. Allen Flanigan, from Little Rock Parkview, had 18 points and 8 rebounds, and Johni Broome had 10 points, 10 rebounds and 6 blocked shots. Anthony Black led Arkansas with 23 points, 7 rebounds and 4 assists … Arkansas and Auburn are meeting in the SEC Tournament for the second time. In their only previous postseason matchup, the Razorbacks beat the Tigers 75-67 in the championship game of the 2000 SEC Tournament at the Georgia Dome in Atlanta … Junior guard Ricky Council, who has played off the bench for Arkansas in the last five games, is averaging a team-high 16.5 points. He's 2 points shy of 1,000 for his career … Black, the only Razorback to start every game this season, has team-highs of 129 assists and 61 steals. He's averaging 34.6 minutes to lead the SEC … Auburn forward Chris Moore, a junior from West Memphis, is averaging 3.8 points and 2.2 rebounds in 15.0 minutes … Arkansas is 29-29 all-time in SEC Tournament games, including 3-2 under Eric Musselman … The Razorbacks are No. 18 in the NCAA Evaluation Tool (NET) rankings and the Tigers are No. 32.
AUBURN PROBABLE STARTING LINEUP
POS. NAME, HT., YR.; PPG; RPG
G Wendell Green, 5-11, Jr.; 13.9; 3.4
G Allen Flanigan, 6-6, Sr.; 9.9; 4.7
G Zep Jasper, 6-1, Sr.; 3.0; 0.9
F Jaylin Williams, 6-8, Sr.; 11.2; 5.0
C Johni Broome, 6-10, So.; 14.0; 8.4
ARKANSAS PROBABLE STARTING LINEUP
POS. NAME, HT., YR.; PPG; RPG
G Nick Smith, 6-5, Fr.; 13.8; 1.8
G Anthony Black, 6-7, Fr.; 12.8; 5.1
G Davonte Davis, 6-3, Jr.; 10.8; 4.0
F Jordan Walsh, 6-7, Fr.; 7.1; 4.1
C Makhi Mitchell, 6-9, Sr.; 6.7; 5.5
TEAM COMPARISON
Auburn – Arkansas
72.7 Points for 74.8
66.8 Points against 67.2
+1.8 Rebound margin +2.5
+0.6 Turnover margin +1.7
43.9 FG pct. 47.5
31.4 3-PT pct. 32.4
70.4 FT pct. 69.0