Bookmakers discuss sports betting action on NCAA conference tournaments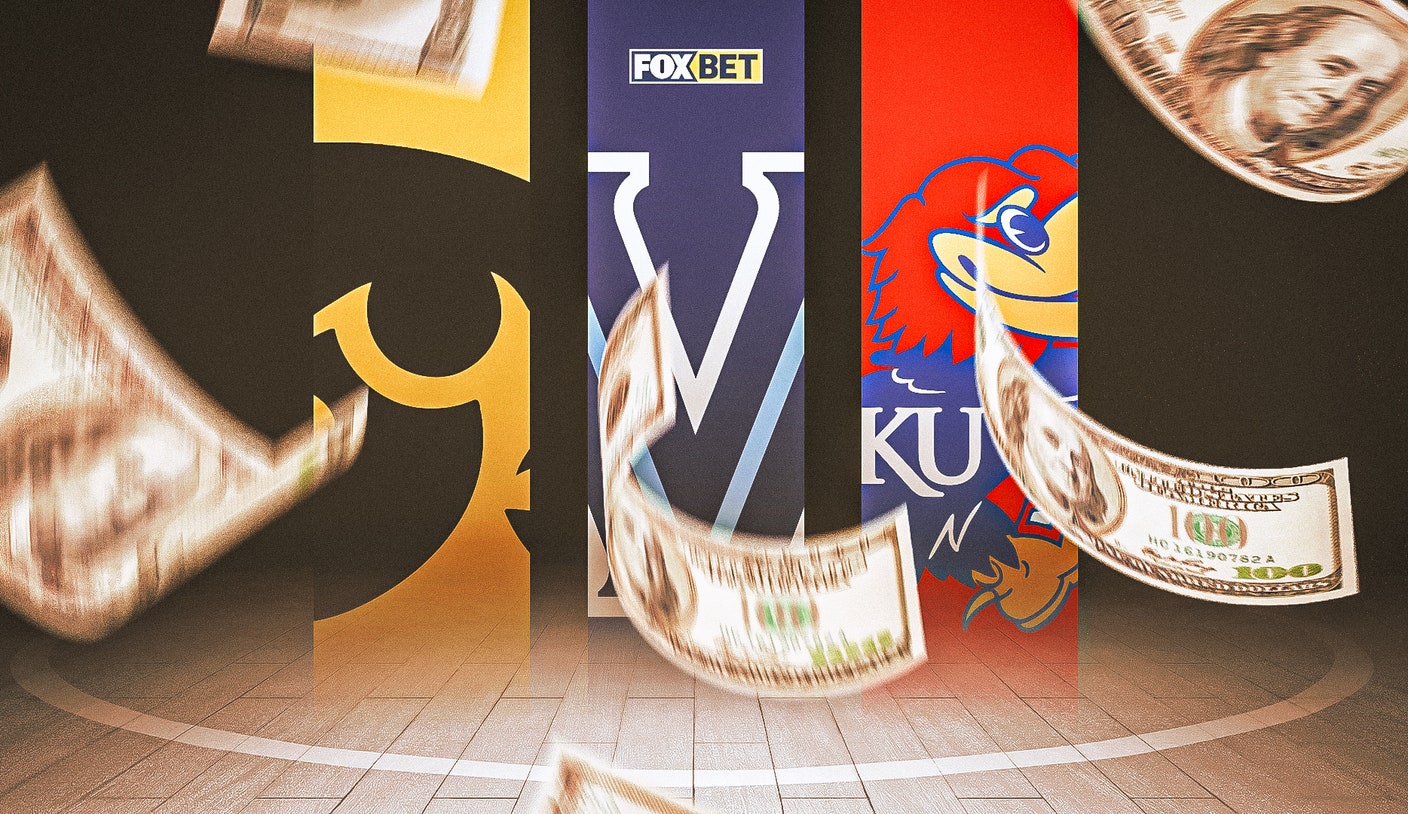 College basketball betting is in the midst of arguably its best week of the year. Sure, there's nothing really like the first four days of the NCAA Tournament. But for sheer volume of games and opportunities for bettors, you can't do any better than conference tournament week.
Per usual, there are many options available — from the standard pregame markets to in-game wagering, perhaps prop bets and more. But if all that is a bit overwhelming, looking at conference tourney outright winners is a bit easier to digest.
BetMGM sports trader Seamus Magee and FOX Bet trader Matthew Griffe help shine a spotlight on conference tournament futures odds and action, particularly in the Big Ten and Big East, which will air on FOX Sports and the FOX Sports App.
Let's dive into all the action.
Jump on the Gus Bus
Along with what's expected to be a competitive Big Ten Tournament, there's this bonus: Viewers get to take in the inimitable play-by-play stylings of FOX Sports' Gus Johnson. Who could ask for more than that this week? Honestly, it's a shame he's not calling NCAA Tournament games, too. That would be spectacular.
From a wagering standpoint, no surprise that Purdue is the favorite on the Big Ten Tournament odds board. At FOX Bet, the Boilermakers are +195 favorites to win the tourney, followed by Indiana (+450), Michigan State (+650) and Maryland (+850).
"Purdue is rightly the favorite and looking to secure a No. 1 seed in the NCAA Tournament," Griffe said, though he's not entirely sold on the Boilermakers. "Purdue has had difficulty with teams that match them in size underneath, and a third matchup with Indiana in a potential title game looks intriguing."
Indeed, the Hoosiers swept both regular-season meetings with Purdue. The Boilermakers have a solid 26-5 record straight up (SU) this season, but four of those five losses have come in the past eight games. And Purdue is an underwhelming 12-17-2 against the spread (ATS), which rates a dismal 297th nationally among the 363 Division I programs.
Upstart Northwestern (21-10 SU, 19-12 ATS) is the surprising No. 2 seed in the Big Ten but is +1100 to win the tournament. Indiana (21-10 SU, 14-16-1 ATS) is seeded third and Michigan State (19-11 SU, 15-15 ATS) fourth. But Griffe said there may be value elsewhere.
"Outside the top four, I'd look to Kris Murray and Iowa to make a run. They have a favorable draw and avoid Purdue until the semis," he said of the Hawkeyes, who are +1100 to win the Big Ten. "For a longer shot, Penn State at +2500 should offer value. The Nittany Lions have an elite scorer in Jalen Pickett and are a top-10 3-point shooting team. If they get hot, they are certainly a tough out."
Big Ten at BetMGM
BetMGM has Purdue as the +150 chalk in its Big Ten Tournament odds market. Indiana is the +500 second choice, followed by +700 co-third choices Michigan State and Maryland.
"As it stands today, the Boilermakers look like a winner for the book. But that's to be determined as we move throughout the week," Magee said, before pointing to other teams getting bettors' interest. "Michigan has picked up some big wins, so people seem to like the Wolverines right now. Indiana has been red-hot lately, so we've seen action come in on the Hoosiers, as well as Michigan State."
Indiana is 11-4 SU in its last 15 outings, including those aforementioned two wins vs. Purdue. That's impressive considering that the Boilermakers are the +1100 fifth choice at BetMGM to win the NCAA Tournament.
Magee said Iowa and Northwestern — at +1600 and +900, respectively, in Big Ten Tourney odds — might be value plays this week.
"I liked Iowa at the start of the year, but the Hawkeyes got off to a rocky start. They've been playing better, although I don't particularly care for their recent loss to Nebraska," Magee said, alluding to Saturday's stunning 81-77 home setback as 11.5-point favorites. "And Northwestern has had a dream season, earning second place in the Big Ten. For a team that's played well in conference, I think there might be some value on the Wildcats."
Can Villanova Regain Big East Beast Status?
Last season, Villanova reached the Final Four before bowing out to Kansas. That led to fairly high expectations for the 2022-23 season, even with coach Jay Wright retiring after 21 successful seasons helming the Wildcats.
It has been a rough first year for new 'Nova coach Kyle Neptune, whose team is a middling 16-15 SU. Still, the Wildcats are the +900 fifth choice at BetMGM in Big East Tournament odds. UConn is the +220 favorite, with Creighton and Marquette close behind at +300, then Xavier at +500.
"Villanova got crushed with the injury bug early, which did Coach Neptune no favors in his first season," Magee said. "But now, the Wildcats are finally back to full strength and playing some good basketball. We have them at 9/1, and I wouldn't be shocked if they pick up some action from bettors going into this week's tournament. I wouldn't be surprised if they end up looking like a negative result for the book."
Villanova finished the season on a 6-2 SU upswing, so perhaps the squad is coming around. Still, it will almost certainly take winning the Big East tourney title to secure an NCAA Tournament bid. But Magee thinks that's quite possible.
"I would not be shocked at all if Villanova makes a run here and steals a bid from a bubble team," he said. "When healthy, the Wildcats have a very dangerous basketball team that I think can compete with anyone in this tournament."
FOX Bet's Griffe is less convinced that the Wildcats have such a run in them.
"The format of the Big East Tournament certainly favors the top seeds, and I would expect one of the teams with a bye into the quarterfinals to prevail," Griffe said. "UConn has been hot to close out the season and is the rightful favorite despite entering the tournament as the No. 4 seed."
Indeed, despite that fourth seed, the Huskies are the +210 tourney favorite at FOX Bet. No. 3 seed Creighton is +275, followed by No. 1 seed Marquette (+333) and No. 2 seed Xavier (+500).
"It's boring, but it's all chalk for me in the Big East, where I expect or hope to see a third meeting between Creighton and UConn," Griffe said.
Creighton and Connecticut split their two regular-season meetings, with the home team winning and covering in each game.
Aaliyah Edward wins most outstanding player
The UConn Huskies women's hoops hoisted the Big East Championship trophy
Big 12 Battleground
Big 12 Tournament odds reveal a conference that is arguably the most competitive, even with defending national champion Kansas in the mix. BetMGM has the Jayhawks as +275 favorites to win the Big 12, but six of the 10 teams have odds of +800 or shorter.
"This seems like the most wide-open conference tournament, among the big boys at least," Magee said, while noting the Jayhawks are consistently popular with bettors. "Anytime Kansas plays, it's one of our biggest-bet games. It's still too early to tell whether the Jayhawks would be a good outcome to win the Big 12 Tournament. But our Kansas customers love to bet on the Jayhawks, no matter what sport.
"With short odds, we'll see what the outcome looks like. But I anticipate there to be a lot of Kansas action ahead."
That said, Magee pointed to a couple of other Big 12 outfits that might be worth a look to win the conference tourney.
"Baylor has played tremendously well since its rocky start to conference play. I'm assuming we'll see plenty of action on Scott Drew's team this week," Magee said of the +450 third choice on the Big 12 Tournament odds board before touching on +700 co-fourth choice Kansas State. "The Wildcats dropped their last game of the regular season to West Virginia. But before that, K-State was playing some very good basketball.
"At current odds, I think there could be some value in Kansas State, especially since the Wildcats avoid Baylor and Kansas until the championship game. They split their season series with Texas, but the loss was only by 3 points. I wouldn't be surprised at all if they make a run here and win the tournament."
Griffe concurred that the Big 12 is there for the taking for several teams. At FOX Bet, Kansas is the +230 favorite, followed by Texas (+310), Baylor (+425), TCU (+550) and Kansas State (+900).
"It's hard to argue with the Big 12 being the best conference in men's basketball this season, and I agree this tournament is wide open," Griffe said. "Kansas is a deserving favorite, but it will be interesting to see if the Jayhawks can handle three games in three days with their lack of depth. I prefer TCU and a now fully healthy Mike Miles at +550.
"Or, if you're looking down the board, Oklahoma at +4500 is an interesting flier. The Sooners are playing well down the stretch."
Although Oklahoma enters the tourney at just 15-16 SU, the Sooners have shown a competitive spirit of late. Oklahoma notched home wins over Kansas State, Iowa State and TCU, and the Sooners took Texas to overtime in an 85-83 road loss.
Basketball Bits and Pieces
Magee provided insights on a couple of other conference tourneys he found interesting: the SEC and, perhaps surprisingly, the Mountain West:
"In the SEC, we've seen a lot of bettors starting to fade the Crimson Tide over the past couple of weeks, ever since the Brandon Miller controversy was all over the news. Tennessee has been playing its worst basketball of the season over the past month or so, and it's tough to trust Rick Barnes come this time of year. I've never been huge on Kentucky this year, although the Wildcats have been playing significantly better of late. Aside from what looks like a wide-open ACC Tournament, the SEC Tournament could see a decent amount of upsets and have a surprise winner."

"The Mountain West is not technically a high-major conference, but the league's average KenPom rating is higher than the ACC. If you include the Mountain West with high-major conferences, no team in high-major ball or the Mountain West has seen its KenPom rank increase more than San Jose State. Starting the year at No. 232 on KenPom, the Spartans now sit at No. 93. While KenPom has the Spartans ranked 31st in Luck this year, I still think this could be a play if you're looking get money down on a potential long shot."
In the 11-team Mountain West Tournament odds market, San Jose State is the +3500 seventh choice at BetMGM.
FOX Bet's Griffe touched on both the SEC and ACC tourney odds:
"The ACC is really interesting this year, with no clearly elite teams and North Carolina on the bubble. The SEC has a similar wide-open feel, despite Alabama being a clear favorite, as an off 3-point shooting night could see the Crimson Tide get picked off. There's nothing like March Madness. I can't wait for it to unfold."
I Like Big Bets and I Cannot Lie
College basketball conference tournament futures odds don't typically draw six-figure bets, but Caesars Sports has seen a handful of $10,000 wagers this week. That includes two $10,000 plays on Virginia Commonwealth +200 to win the Atlantic 10 Tourney for a potential profit of $20,000. Other plays:
$10,000 on Alabama +175 to win the SEC (potential profit $17,500)

$10,000 on Tennessee +350 to win the SEC (potential profit $35,000)

$10,000 on Texas A&M +650 to win the SEC (potential profit $65,000)

$10,000 on UC-Irvine +210 to win the Big West (potential profit $21,000)
And, of course, some bettors are taking fliers on huge long shots, including two Caesars customers who fired on the same Big Ten bottom feeder:
$400 on Nebraska 250/1 to win the Big Ten (potential profit $100,000)

$300 on Nebraska 250/1 to win the Big Ten (potential profit $75,000)
To the rest of you, I'd just say keep your expectations much more reasonable. Never bet more than you can afford to lose, and keep some cash in reserves for when March Madness fully blooms next week!
Patrick Everson is a sports betting analyst for FOX Sports and senior reporter for VegasInsider.com. He is a distinguished journalist in the national sports betting space. He's based in Las Vegas, where he enjoys golfing in 110-degree heat. Follow him on Twitter: @PatrickE_Vegas.
More odds analysis:
Top stories from FOX Sports:
Download the FOX Super 6 app for your chance to win thousands of dollars on the biggest sporting events each and every week! Just make your picks and you could win the grand prize. Download and play today!
---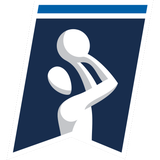 Get more from College Basketball Follow your favorites to get information about games, news and more
---