Colin Kaepernick on new book and possible return to football: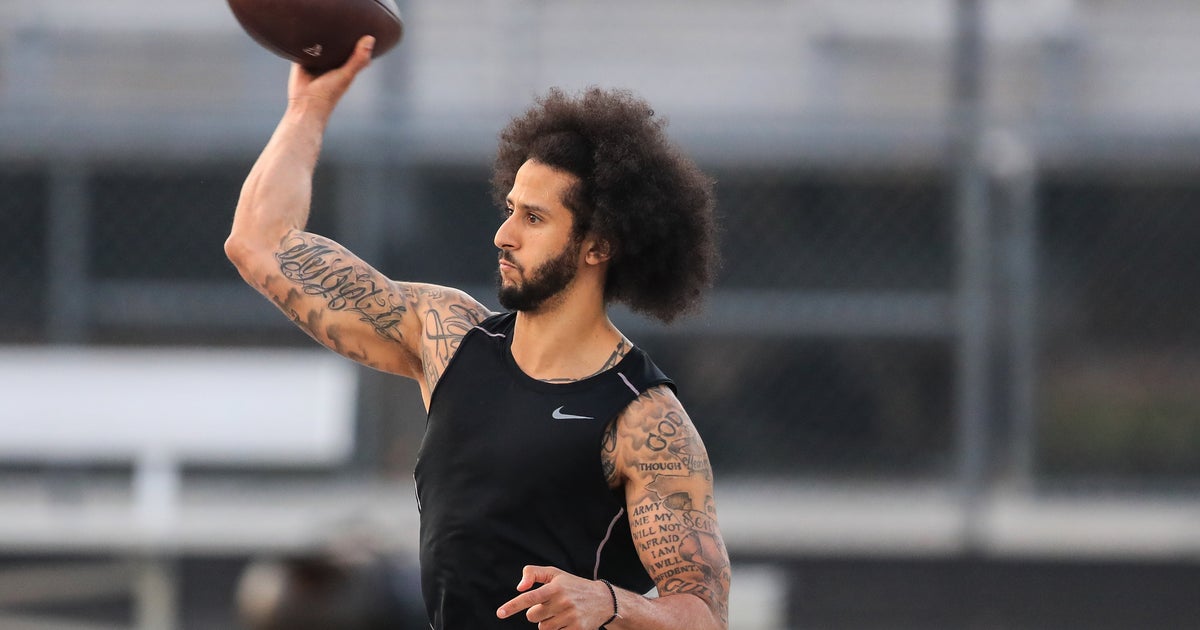 The off-season looks different for Colin Kaepernick. The former San Francisco 49ers quarterback is a new father, is involved in various media projects, runs a publishing company, and is the man behind "The Colin Kaepernick Foundation," a nonprofit that aims to empower Black and Brown youth. 
He is also the author of a just-released book titled, "Colin Kaepernick: Change the Game," which he co-wrote with Eve L. Ewing, a professor and sociologist at the University of Chicago.
Geared toward young adults, the graphic novel reveals the early years of Kaepernick's life before he became a professional athlete and made headlines by taking a knee during the national anthem, sparking a movement within the NFL to protest police brutality and racial injustice. 
"You know, very similar to the messaging of the book is I don't have control over all of these situations. But I control how I respond to it, I control how I prepare for it, and I'm a believer that in doing that, good things will happen," he said.  
Kaepernick said he has always been and still is a relatively introverted person. He said his personality helps him navigate the world through tough times like when he said he faced resistance from people, including his White adoptive parents, when he tried to embrace his blackness.  
Despite their love for him, Kaepernick said he encountered challenging situations which led him to understand the importance of sharing that racism can occur within one's own household.  
"I know my parents loved me, but there were still very problematic things that I went through. I think it was important to show, 'No, this can happen in your own home.' And how do we move forward collectively while addressing the racism that is being perpetuated," he said. 
Kaepernick was known in high school for his baseball skills. The pitcher even had major league interest, but he bucked public pressure and followed his heart to the gridiron. 
"There were a lot more Black people in football. I was like, 'Oh, I found some community here,'" he said.
Kaepernick began his professional football career in 2011 when he was drafted by the San Francisco 49ers, where he helped lead the 49ers to the Super Bowl in his first year as a starter. 
But his career came to a halt when he decided to kneel during the national anthem in protest against police brutality and racial injustice in 2016. Since then, he has not played in the NFL, and he has become an activist and advocate for social justice issues. He said his upcoming Netflix documentary with director Spike Lee will go into more detail about why he decided to protest that way. 
In 2017, Colin Kaepernick sued the NFL, accusing team owners of colluding to keep him out of the league due to his protests during the national anthem. They later settled and he hasn't played since.
Kaepernick, now 35, said that despite how much time has passed and how busy he keeps himself, he looks forward to the day he can make his return to the turf. 
"Five, six days a week I'm still up at 4:30, I go get my training in. Yeah, that passion is still there and the ability is still there," he said.