EY report warns of dangers of hastily winding down '£16bn' Scottish oil and gas industry
A new report has warned of the potential damage to the north-east of prematurely winding down Scotland's oil and gas industry.
Accountancy giant EY says that, in the "absence of a just transition", rapid North Sea decline would impact the region, and Aberdeen specifically, "negatively" by putting jobs and prosperity at risk.
It has also flagged the likely increase to global emissions of Scotland relying on imports to meet oil and gas demand.
'High value' jobs
"The economic footprint of Scottish oil and gas production is large", notes the firm, with "an estimated 57,000 jobs" supported by the industry.
Those are "high value" compared to the average, with a direct oil and gas worker earning almost £60,000 more than the regular Scot – for those employed in the supply chain there's a £22,000 differential.
Of the 25,000 direct jobs recorded by EY, 98% are located within Aberdeen and the wider north-east.
Moreover, the oil and gas industry is worth £16 billion to the Scottish economy, equivalent to 9% of total GDP in 2019.
"The forecast decline in employment and gross value added (GVA) is significant: from 57,000 to 32,000 jobs by 2030, creating a challenge for a just transition," EY said.
Decline inevitable
It does acknowledge however that Scotland is "home to a mature sector", and that the North Sea will inevitably decline.
By 2035, EY predicts that production will fall to 0.5 million barrels of oil equivalent per day (Mmboe/d), 33% of 2019 levels.
And by 2050 production is forecast to drop to 0.1 Mmboe/d, 7% of 2019 levels.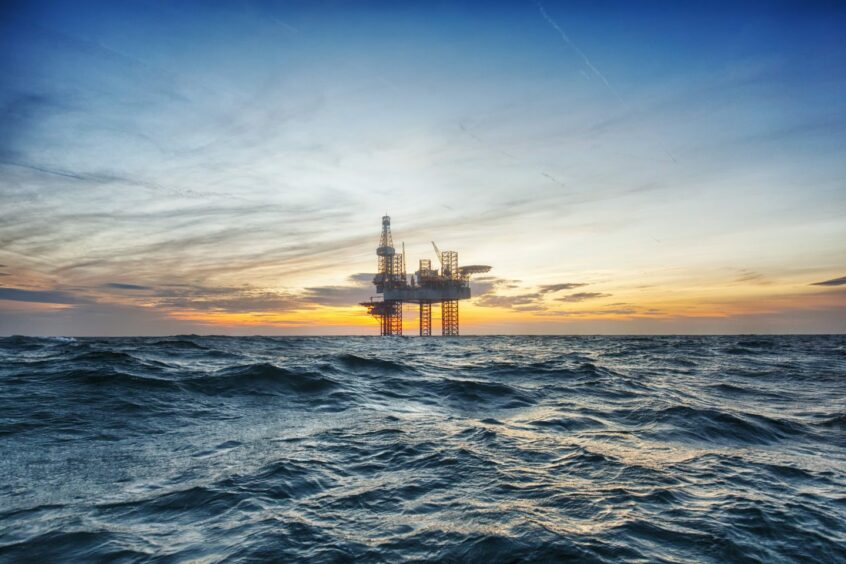 Commissioned by the Scottish Government, the report states: "Any new discoveries will be smaller and harder to extract, requiring more upfront investment for a shorter period of production. It is unlikely that the decline trend will change even if higher oil and gas prices drive future exploration.
"Whilst the UK has enjoyed a stable regulatory environment, low political risk, and a relatively stable fiscal regime, recent events including the introduction of the Energy Profits Levy have undermined investor confidence."
Different 'production pathways'
EY has also assessed the potential impacts that different "production pathways" could have on Scotland and its ambition to be a low carbon leader, as well as on global emissions more generally.
"Decline scenarios that are steeper" will accelerate job and GVA losses, relative to "shallower decline scenarios", the company said.
"These adverse effects would be particularly felt in the North East of Scotland", the report warned.
It added: "Scottish oil and gas consumption is not driven by levels of domestic production. If Scotland's demand for oil and gas is not reduced, less domestic production will eventually result in greater reliance on imported oil and gas, and depending on where those supplies come from, this could increase global emissions.
This is big. SG commissioned report into oil and gas production shows simply importing more and shutting down the North Sea will drive up emissions.https://t.co/TNWqNsoaV5 pic.twitter.com/VV3iJ2BUUN

— Natalie Coupar (@natalie_coupar) March 3, 2023
"A steeper pathway could mean Scotland contributes to reducing global emissions, as long as reduced Scottish oil and gas production is not replaced by more emissions-intensive international production.
"Scotland's ability to be a low carbon energy leader and to be at the forefront of the energy transition is unlikely to correlate with the speed of the decline in the Scottish oil and gas sector. The scale of investment in the UK and global low carbon sector is already significant from companies involved in oil and gas and those only working in low carbon sector."
"A more gradual pathway" however would allow low carbon energy supply to be established, workers to be reskilled, and infrastructure to be repurposed.
Backdrop for Scottish energy strategy
EY's study was commissioned "to support the co-design" of the Scottish Government's energy strategy and just transition plan.
While the strategy included a number of pledges designed to ensure a smooth move to a low carbon economy, it was the opposition to future oil and gas drilling that grabbed the headline.
Holyrood declared a "presumption against" more North Sea exploration, with business leaders in Aberdeen branding the move a "breathtaking betrayal".
Katy Heidenreich OEUK's supply chain and people director: "The UK's offshore oil and gas workers are key to sustaining our energy needs now and in future. This report commissioned by activists underlines the need to work together in pursuit of our shared goal in getting this right for everyone, particularly given the stark figures released by the Scottish Government today which show how getting the transition wrong could result in tens of thousands of jobs being lost.
"People and their Skills are at the heart of our industry. Supporting them is a key commitment agreed by the offshore energy industry and the UK government as part of the North Sea Transition Deal that aims to make the UK's energy cleaner, support jobs, deliver net zero emissions and ensure energy security. This report shows the importance of continuing to work in partnership with governments, regulators, our people and across other sectors to ensure the UK is an attractive place to work. That way, we continue to meet the UK's evolving low carbon energy needs and sustain the communities we work in while ensuring we meet society's demand for cleaner energy."