Fantasy basketball tips and betting picks for Saturday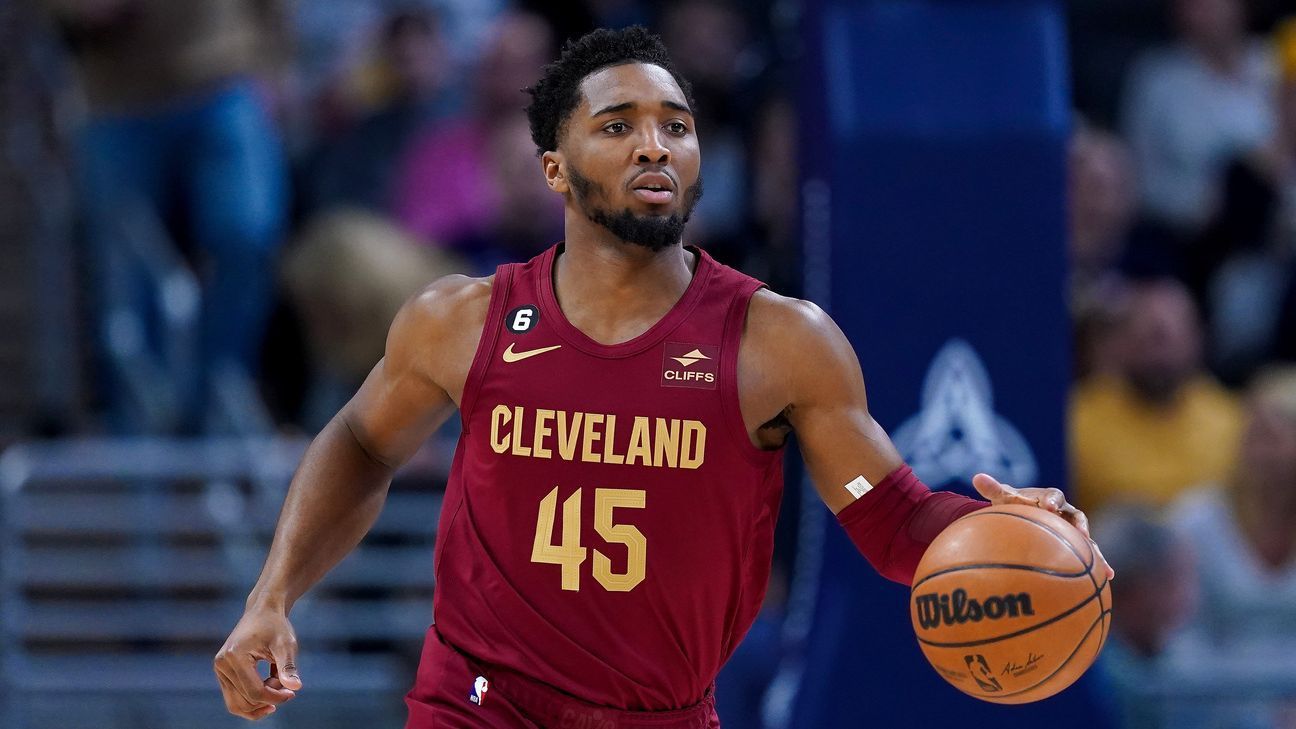 ESPN's fantasy basketball and basketball betting tips cheat sheet is your pregame destination for basketball betting predictions and our best intel and data, featuring ESPN's proprietary Basketball Power Index (BPI) to help you make smart fantasy and wagering decisions. NBA game odds for Saturday, March 4 are provided by Caesars Sportsbook, and fantasy advice is based on ESPN 10-team leagues.
---
What you need to know for Saturday's games
If you are willing to take on some unheralded players, then Saturday's slate is full of value. It's not a night stocked with superstars, as Giannis Antetokounmpo and Joel Embiid are the lone players projected for at least 50 DraftKings points in my model. Such a top-heavy talent pool can prove fun for those playing DFS contests and even when seeking streaming candidates, as we'll need to get creative to complement statistical anchors in lineups.
For instance, Tari Eason of the Houston Rockets is just $4,300 on DraftKings and a free agent in over 90% of ESPN leagues and yet is in a plum spot against a soft San Antonio Spurs defense. Over the last week, Eason has averaged 14 points, 9.7 boards, and a stellar 2.3 combined blocks and steals. For the Spurs, Devonte' Graham has a rare green light to loft from deep and could pay off in regards to both streaming value and shooting props.
The Detroit Pistons have a lottery-bound roster worthy of our attention, with Hamidou Diallo (98% available) positioned as a strong streaming play given he's tallied 42 points across his last two outings. Point guard Killian Hayes (84%) isn't going to wow you with his shooting prowess, but few widely-available players provide his passing upside (7.7 dimes per game over the past week).
Taking on new talent for short stretches is how to gain an edge in these final weeks of the season. While your star players got you to this point of the season, it might just be the stream team that makes the difference in the fantasy playoffs.
— Jim McCormick
---
Breaking down Saturday's slate
Toronto Raptors at Washington Wizards
5 p.m. ET, Capital One Arena, Washington, D.C.
Records (Against the Spread)
Raptors: 31-33 (31-33-0)
Wizards: 30-32 (30-31-1)
Line: Raptors (-2)
BPI Projection: Raptors (122.2-120.5)
Money Line: Raptors (-130), Wizards (+110)
BPI Projected winner: Raptors (56.4%)
Total: 222.5 points BPI Projected Total: 242.7 points
Injury Report:
Raptors: Dalano Banton, (GTD – Thumb); Otto Porter Jr., (OUT – Foot)
Wizards: Monte Morris, (OUT – Back)
Note: BPI numbers factor players who are ruled out but assumes GTD players will play
Fantasy streamer: Delon Wright (rostered in 10.5% of ESPN leagues) continues to shine with Monte Morris considered week-to-week with lower back soreness. In five consecutive games, Wright has scored 23 or more fantasy points, including two over 40. The Raptors allow opponents an effective field goal percentage of 56.7%, the second highest in the league. — Eric Moody
Best bet: Daniel Gafford over 17.5 points + rebounds. Gafford has played very well over the Wizards' last three games. During that period, he averaged 15.3 points and 9.3 rebounds while shooting 80% from the field. Gafford's in a great spot to succeed against the Raptors. — Moody
---

Detroit Pistons at Cleveland Cavaliers
7:30 p.m. ET, Rocket Mortgage FieldHouse, Cleveland, Ohio
Records (Against the Spread)
Pistons: 15-48 (29-33-1)
Cavaliers: 39-26 (34-29-2)
Line: Cavaliers (-15.5)
BPI Projection: Cavaliers (132.7-111.2)
Money Line: Pistons (+900), Cavaliers (-1600)
BPI Projected winner: Cavaliers (97.8%)
Total: 219.5 points BPI Projected Total: 243.9 points
Injury Report:
Pistons: Isaiah Livers, (GTD – Ankle); Alec Burks, (OUT – Foot); Bojan Bogdanovic, (OUT – Achilles); Isaiah Stewart, (OUT – Hip); Jalen Duren, (OUT – Ankle); Cade Cunningham, (OUT – Lower Leg)
Cavaliers: None reported
Note: BPI numbers factor players who are ruled out but assumes GTD players will play
Fantasy streamer: James Wiseman (rostered in 13.9% of ESPN leagues) is firmly on the streaming radar with Jalen Duren, Isaiah Stewart, Bojan Bogdanovic and Alec Burks all ruled out for Saturday's game. Wiseman averages 19.2 points and 13.3 rebounds per 40 minutes. He'll be busy against the Cavaliers. — Moody
Best bet: Caris LeVert (rostered in 40.5% of ESPN leagues) is on the streaming radar for Saturday. He's scored 20 or more fantasy points in four of his past five games. LeVert's in a very good spot for managers in need of a streamer against the Pistons lowly defense. — Moody
Best bet: Donovan Mitchell over 25.5 points. Mitchell has averaged 31.6 PPG over the past eight games. The Pistons have allowed the fourth most points per game to shooting guards this season. Mitchell is well positioned to surpass 25.5 points against a Detroit team that ranks 28th in points allowed per 100 possessions. — Moody
Best bet: Jarrett Allen over 11.5 rebounds. Allen has at least 11 rebounds in five of his past seven games. The Pistons have allowed the second most rebounds per game to centers this season. — Moody
Best bet: Pistons +15.5. The Pistons are one of the worst teams in the league with a 15-48 record. Detroit ranks near the bottom of the league in both points scored and points allowed per 100 possessions. However, there's a good chance that Detroit won't lose by 15.5 points on Saturday night. The Pistons are 3-1 against the spread over the past four games they have been an underdog of eight points or more. — Moody
Trend: The Cavaliers are massive favorites over the Pistons in a contest that has them positioned as high as -15.5 points on some books. The Cavaliers have been favored by as many as 15 points just once since LeBron James left for Los Angeles; which was just a few weeks ago against San Antonio. The Cavaliers won that contest but failed to cover by eight points, evidence it can prove challenging to cover such a large line in this league. — McCormick
---

Atlanta Hawks at Miami Heat
8 p.m. ET, FTX Arena, Miami, Florida
Records (Against the Spread)
Hawks: 32-31 (28-33-2)
Heat: 33-31 (22-39-3)
Line: Heat (-2.5)
BPI Projection: Heat (132.7-123.5)
Money Line: Hawks (+118), Heat (-140)
BPI Projected winner: Heat (52%)
Total: 225 points BPI Projected Total: 247.6 points
Injury Report:
Hawks: None reported
Heat: Nikola Jovic, (GTD – Back); Kyle Lowry, (OUT – Knee); Omer Yurtseven, (OUT – Ankle)
Note: BPI numbers factor players who are ruled out but assumes GTD players will play
Fantasy streamer: Gabe Vincent (rostered in 1.4% of leagues) continues to be a viable streamer for managers in deeper formats with Kyle Lowry already ruled out of Saturday's game. Vincent had only 14 fantasy points against the Knicks on Friday, but he has a chance to rebound against the Hawks on Saturday. — Moody
Trend: The Heat have not covered the spread in six of their last 10 home games, but the more telling trends in this contest against Atlanta focuses on depth pieces for Miami; guard Max Strus gone under are on his assist prop on DraftKings in nine of his last 10 games, while teammate Caleb Martin has covered his assist total in seven of his last 10 outings. — McCormick
---

Houston Rockets at San Antonio Spurs
8 p.m. ET, AT&T Center, San Antonio, Texas
Records (Against the Spread)
Rockets: 13-49 (22-37-3)
Spurs: 16-47 (26-37-0)
Line: Rockets (-1)
BPI Projection: Spurs (127.6-125.5)
Money Line: Rockets (-115), Spurs (-105)
BPI Projected winner: Spurs (57.4%)
Total: 231 points BPI Projected Total: 253.1 points
Injury Report:
Rockets: TyTy Washington Jr., (GTD – Head); Jae'Sean Tate, (OUT – Ankle)
Spurs: Keldon Johnson, (GTD – Foot); Malaki Branham, (GTD – Back); Romeo Langford, (GTD – Thigh); Devin Vassell, (OUT – Knee); Doug McDermott, (OUT – Thumb); Khem Birch, (OUT – Knee)
Note: BPI numbers factor players who are ruled out but assumes GTD players will play
Fantasy streamer: Tari Eason (rostered in 6.4% of ESPN leagues) should get an increase in playing time against the Spurs with Jae'Sean Tate ruled out for Saturday's game due to right ankle injury maintenance. Eason has scored 32 or more fantasy points in three consecutive games. He's an excellent streamer against a Spurs team that ranks 30th in points allowed per 100 possessions. — Moody
Fantasy streamer: Jeremy Sochan (rostered in 8.3% of ESPN leagues) should continue to start Keldon Johnson expected to miss his second consecutive games. Devin Vassell has also been ruled out due to a knee injury and Malaki Branham is questionable due to lower back soreness. Sochan continues to benefit greatly from the Spurs' tanking. On Thursday, he scored 43 fantasy points against the Pacers and could have a similar performance against the Rockets on Saturday. Houston ranks 29th in points allowed per 100 possessions. — Moody
Best bet: Zach Collins over 23.5 points + rebounds. Collins has prospered following the Jakob Poeltl trade and that trend should continue in a very favorable matchup against the Rockets. Over the last eight games, Collins has averaged 14.5 points and 7.8 rebounds per game. He should be able to exceed those averages against the Rockets' horrendous defense. — Moody
Trend: The Spurs have won both matchups in this Texas tank-off this season, so it's possibly telling that the Rockets are favored on the road for just the second time this season. The only time Houston has been favored on the road since 2021 was this past December, against, you guessed it, San Antonio. While the Rockets outright lost that contest, they enter this contest with a healthier roster as slight road favorites. — McCormick
---


Philadelphia 76ers at Milwaukee Bucks
8:30 p.m. ET, Fiserv Forum, Milwaukee, Wisconsin
Records (Against the Spread)
76ers: 40-22 (34-27-1)
Bucks: 45-17 (35-23-4)
Line: Bucks (-4.5)
BPI Projection: Bucks (128.1-123.5)
Money Line: 76ers (+158), Bucks (-190)
BPI Projected winner: Bucks (66.3%)
Total: 231.5 points BPI Projected Total: 251.6 points
Injury Report:
76ers: Dewayne Dedmon, (GTD – Hip)
Bucks: Wesley Matthews, (OUT – Calf)
Note: BPI numbers factor players who are ruled out but assumes GTD players will play
Best bet: Giannis Antetokounmpo over 48.5 points + assists + rebounds. The Bucks will need a monster game from Antetokounmpo against the 76ers. In his last five games against Philadelphia, Antetokounmpo has averaged 29.8 points, 6.2 assists, and 13.6 rebounds. -Eric Moody
Trend: The Bucks are undeniably hot amid a 16-game winning streak, just four shy of tying the franchise record. These foes have split their two matchups this season and while the 76ers have lost ground over the past few weeks, they do sit sixth in the NBA in net rating during their past 10 games. One significant trend to watch relies on the 76ers' starting lineup, as they are 9-3 in their past 12 games with a +2.3 gain in offensive rating when Tyrese Maxey starts. If Maxey is in the starting group again, this could stay competitive. — McCormick
---
Minnesota Timberwolves at Sacramento Kings
10 p.m. ET, Golden 1 Center, Sacramento, California
Records (Against the Spread)
Timberwolves: 33-32 (31-34-0)
Kings: 37-25 (34-28-0)
Line: Kings (-5.5)
BPI Projection: Kings (133.4-129.1)
Money Line: Timberwolves (+185), Kings (-225)
BPI Projected winner: Kings (64.5%)
Total: 237 points BPI Projected Total: 262.5 points
Injury Report:
Timberwolves: Jaylen Nowell, (GTD – Knee); Karl-Anthony Towns, (OUT – Calf)
Kings: Richaun Holmes, (GTD – Illness)
Note: BPI numbers factor players who are ruled out but assumes GTD players will play
Fantasy streamer: Naz Reid (rostered in 3.1% of ESPN leagues) is a solid streamer against the Kings on Saturday. He's scored 34 or more fantasy points in three of his last four games. In addition, Rudy Gobert is yet to play both ends of a back-to-back for the Timberwolves since late January. — Moody
Trend: In tonight's lone later tip-off, we find the day's highest point total. Tonight's mark of 238 is nearly 10 points higher than the next closest contest of the day, suggesting it's a strong climate for DFS targets and offensive props. In splitting two meetings already this season, these teams have each averaged 114 points in contests that have finished between 227 and 229 points. –McCormick