Serena Williams' husband, Alexis Ohanian, has reflected on the emotional speech delivered by legendary golfer Tiger Woods during his induction into the World Golf Hall of Fame.
Woods was officially inducted into the prestigious World Golf Hall of Fame in March 2022. The ceremony was made even more special as Williams and many of his friends from the sporting world took part in the live induction.
During the aceptance speech, Tiger Woods shared his experience of being denied entry into various club houses due to his skin color. Despite facing discrimination, he remained determined to prove his detractors wrong. He refused to let the actions of others define him and instead used it as motivation to succeed.
"Well, playing at some of these golf courses, I was not allowed in the club houses, where all the other juniors were. Color of my skin dictated that," Woods said.
"As I got older, that drove me even more. So as I was denied access into the club houses – that's fine, put my shoes on here in the parking lot. I asked two questions only, that was it. 'Where was the first tee?' & 'What was the course record?'"
Alexis Ohanian was deeply moved by the emotional and powerful speech delivered by Woods. On Thursday, he took to his social media to praise the golfer.
"GOAT behavior @tigerwoods," Ohanian wrote on his Instagram story.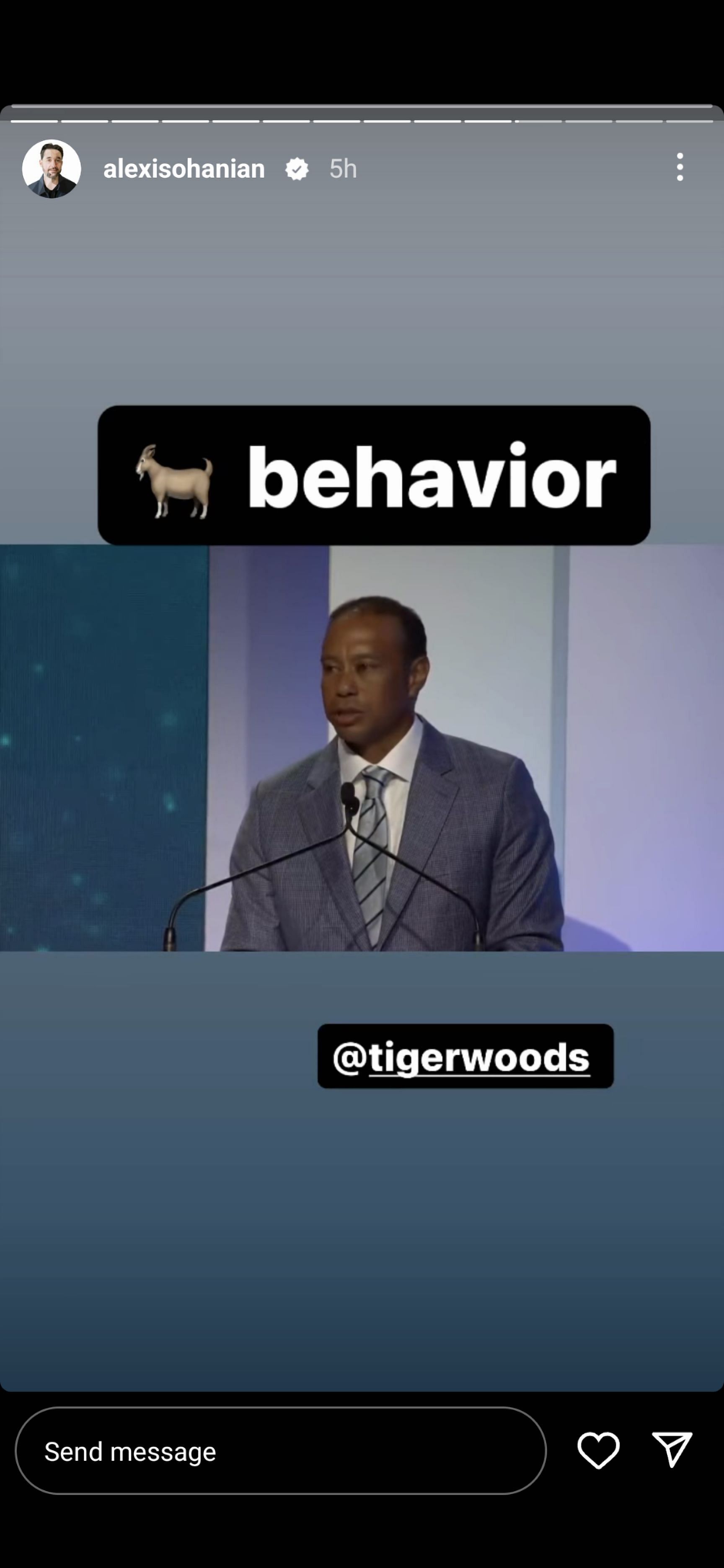 ---
Serena Williams on how Tiger Woods influenced her to make a comeback on the tour in 2022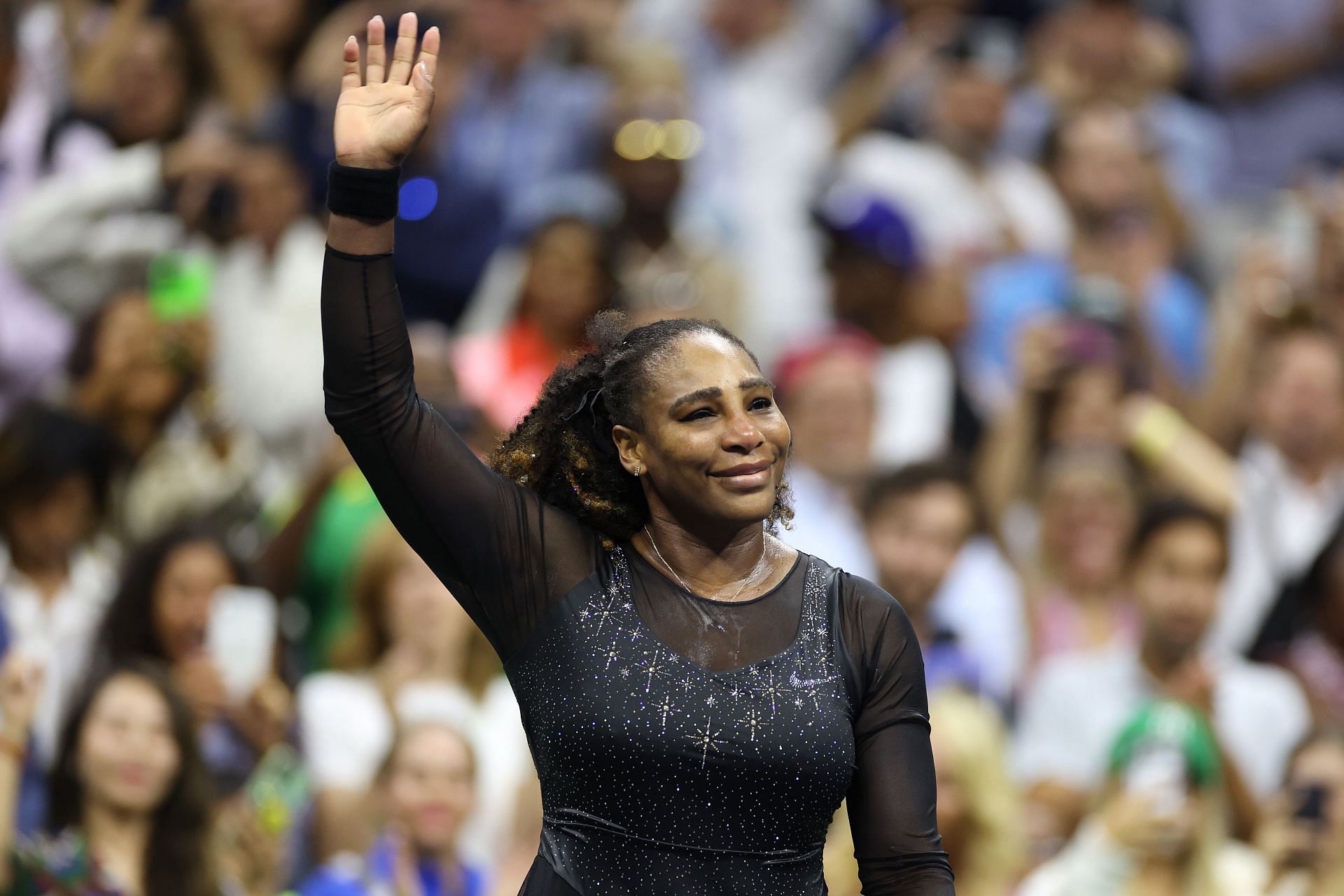 Serena Williams made her retirement note public in August 2022. In the note, she revealed how Tiger Woods played a significant role in inspiring her to make a comeback on the tour when she was feeling confused.
After her second-round victory over Anett Kontaveit at the 2022 US Open, she credited Woods for her resurgence. At the post-match press conference, the 23-time Grand Slam champion was asked about the significance of Woods' advice.
Williams credited the golfing legend with being the reason she continues to play tennis.
"He's one of the reasons I'm here, one of the main reasons I'm still playing," Williams said.
"So we talked a lot. He was really trying to get me motivated. We were like, 'Okay, we can do this together', you know? It was good because I didn't know what I wanted to do. I was just lost, so many questions.
"When you can rely on someone like that, I mean, my goodness, he's Tiger Woods, it was really helpful to get clarity."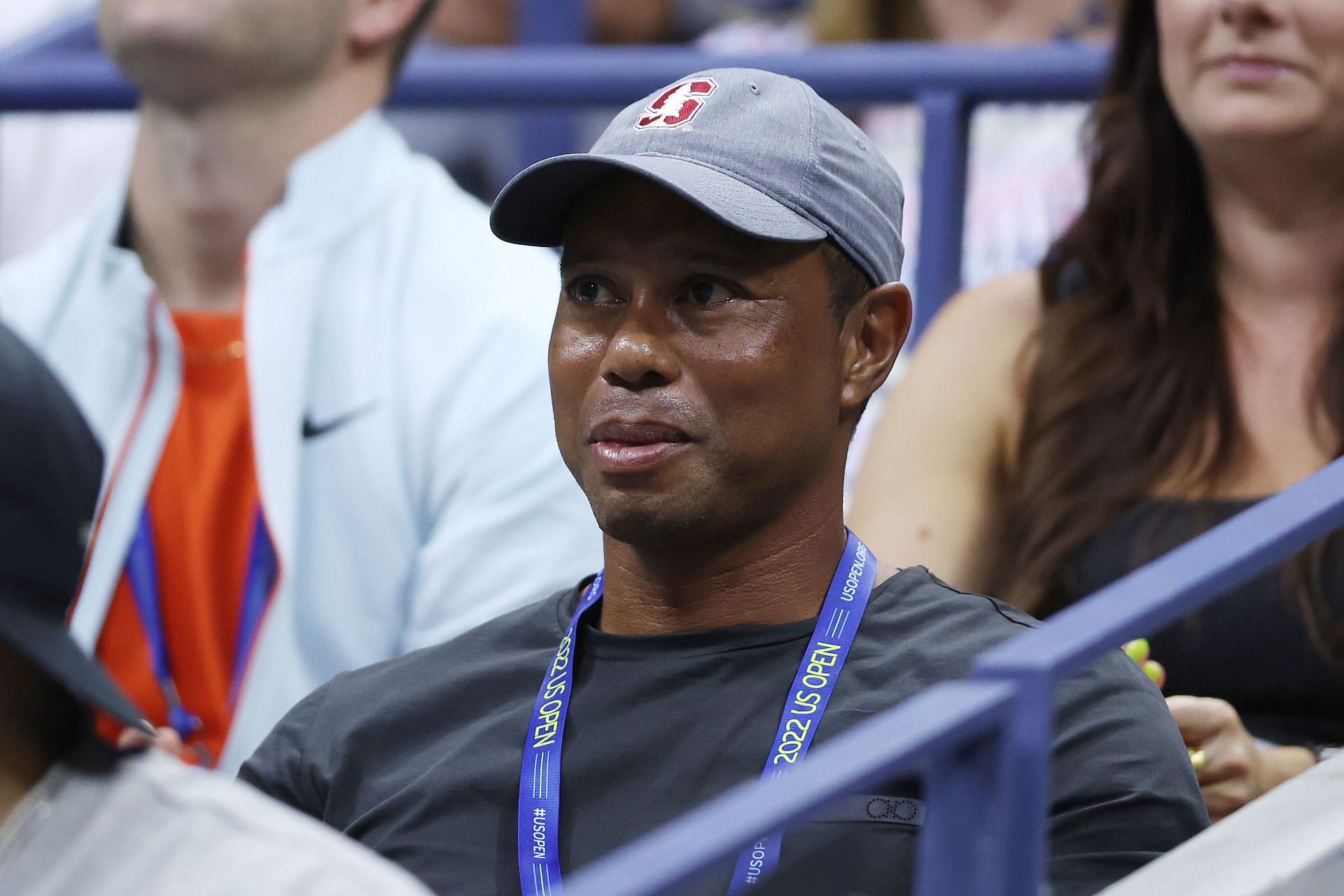 Woods and Williams share one of the most remarkable friendships in the world of sports. Undoubtedly, these two exceptional athletes will be remembered as the greatest in their respective sports.