Kate Forbes stuns SNP with TV debate attack on Dundee's Humza Yousaf – but are her claims accurate?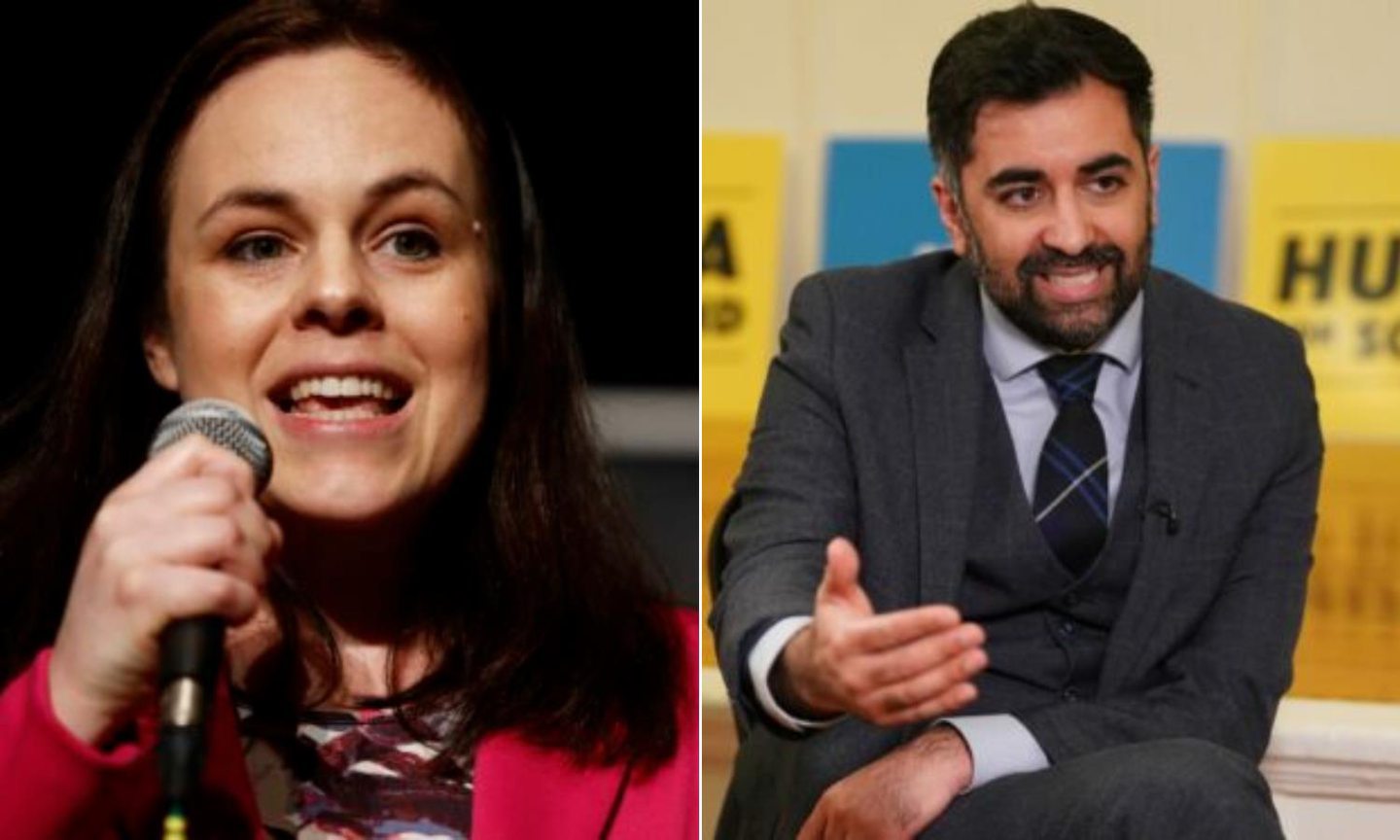 Kate Forbes stepped the SNP's brewing civil war up a notch as she slated rival Humza Yousaf's record in government during an STV leadership debate.
The finance secretary subjected her cabinet colleague to some cutting remarks, claiming he had failed in transport, justice and health in an extraordinary attack.
Ms Forbes told him: "When you were transport minister the trains were never on time, when you were justice secretary the police were strained to breaking point, and now as health minister we've got record high waiting times."
But were her criticisms accurate?
---
Claim 1 – 'The trains were never on time'
Mr Yousaf was given the transport brief by Nicola Sturgeon in May 2016 shortly after the SNP's Holyrood election success and held the post until June two years later.
During this spell, the number of ScotRail trains arriving within five minutes of their scheduled time slipped just below 90% for the first time in more than a decade.
'The trains were never on time' 

Kate Forbes grills Humza Yousaf on his record in government 
I #STVDebate live: https://t.co/fw6Oo0d7GW pic.twitter.com/Hsz4OCz3cl

— STV News (@STVNews) March 7, 2023
Data shows 89.5% of all trains run by the rail firm reached their destination on time in 2017-18, a decline of just over one percentage point from when Mr Yousaf took over.
This slump continued the following year when he left his post. The number of journeys arriving as planned fell to 87.4%.
ScotRail cancellations during Mr Yousaf's tenure as transport minister increased from 1.2% when he took over to 1.5% just before he left office.
This total – which was already the highest in recent memory – then rose to 2.4% the following year.
Claim 2 – 'The police were strained to breaking point'
Mr Yousaf served as the SNP's justice chief from June 2018 until after the Holyrood election in May 2021.
During that time, there was a small increase in the number of police officers, from 17,172 just after he started out to 17,289 before he finished up.
Crime rates over this period remained quite stable, and were consistently at some of their lowest levels since the 1970s.
But the ex-Scottish Police Federation chief recently warned infrastructure used by officers has fallen into "woeful condition".
Calum Steele claimed SNP ministers had presided over a decline in community-based policing and insisted there was a "steep increase" in unanswered calls.
Claim 3 – 'We've got record high waiting times'
Scotland's NHS has endured one of its most brutal winters ever and across the country A&E waiting times reached record highs.
Delayed discharge in hospitals soared at the peak of the crisis, while patients in desperate need faced lengthy waits to even get an ambulance.
In January, Mr Yousaf admitted health workers were up against a "perfect storm".
It came as 142 people in Fife were forced to wait more than 12 hours in A&E before they could be treated by a medic.
However, Mr Yousaf has defended his record as health secretary since he took over in May 2021.
He insists Scotland's NHS is the best-performing in the UK.
Batting off criticism from Ms Forbes, the Dundee-based MSP also said he had been able to successfully ward off strike action from nurses north of the border.
Humza hits back…
In what was a bruising debate, Mr Yousaf also took swipes at Ms Forbes and claimed that as finance chief she had not always been able to secure Westminster cash for Holyrood.
The SNP health chief warned moving away from Ms Sturgeon's policy platform would be unwise if it meant a "lurch to the right".
He also pointed out Ms Forbes had lost key supporters in the early days of her campaign after admitting she would have voted against gay marriage.
What next?
Any ceasefire between the leading candidates to replace Ms Sturgeon is unlikely to come soon as the race to Bute House continues to heat up.
Seen as the early frontrunner, Mr Yousaf has won several major endorsements and will be eager to shore up the support of party members.
After a rocky start, Ms Forbes remains firmly in the contest and has shown she is not afraid to criticise her own colleagues if it helps her become first minister.
Speaking on Wednesday, she defended her TV debate strategy.
She told STV: "Humza made a point last night that we needed to have robust, frank exchanges and I think that's what we saw last night.
"We are in an election contest, not just for the leader of the SNP, but for the first minister of Scotland.
"The successful candidate will need to engage in far more robust exchanges with the UK Government, with the opposition and I think last night was a test of competence, of grit and determination and of ability to perform under pressure."
Do you agree with Kate Forbes – or has she exaggerated the ministerial struggles of Humza Yousaf? Have your say in the comments below.
Already a subscriber? Sign in
[Kate Forbes stuns SNP with TV debate attack on Dundee's Humza Yousaf – but are her claims accurate?]
[[text]]