Kentucky Moves Forward with Latest Sports Betting Bill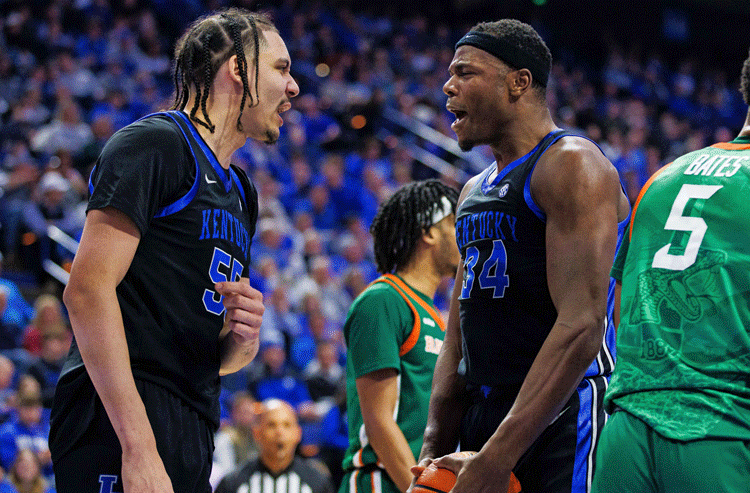 In order to be enacted, HB 551 must receive at least 60% of votes in favor of the bill in both the House and Senate.
Kentucky is making progress on a bill that would authorize legal sports betting.
On Wednesday, the state's Licensing and Occupations Committee voted in favor of House Bill 551, a piece of legislation that would bring sports betting to a state known for horse racing.
HB 551 — introduced on Feb. 22 — will head to the House for a vote as early as next week. Chief sponsored by Rep. Michael Meredith, HB 551 proposes to legalize both online and retail sports betting in Kentucky.
HB 551, which would work in conjunction with the state's nine-horse racing tracks, would have wagering regulated by the Kentucky Horsing Race Commission. HB 551 would require online sports betting sites to pay a $500,000 licensing fee and a 9.75% tax for wagers placed at retail sportsbooks.
Wagers made online would be taxed at 14.25%. In 2019, it was estimated that sports betting in Kentucky could generate roughly $22.5 million in annual revenue. At that time, less than 20 states across the U.S. had legal sports wagering.
In order to be enacted, HB 551 must receive at least 60% of votes in favor of the bill in both the House and Senate. However, authorizing sports betting in Kentucky has been an uphill battle.
Lawmakers in the Bluegrass State have introduced sports betting-related pieces of legislation since 2018 but those bills failed to garner the support that they needed on the Senate floor. Last year, the state's House passed House Bill 606 — a similar legal sports betting bill — by a 58-30 vote, but the piece of legislation failed to receive the votes needed in the Senate.
Legal sports betting has drawn backlash from Kentucky lawmakers due to concerns about it damaging the moral standard of the state and having a negative impact on children and their families. Despite the failure to legalize in the past, there is a positive outlook for 2023.
"I feel like we've got a lot of momentum," Meredith told the Lexington Herald-Leader. "I'm very optimistic going into the (House) floor vote and going into the Senate vote."
At least 23 votes in favor of the HB 551 are needed in the Senate for the bill to be passed this legislative session, which ends March 30.
Kentucky lawmakers may feel the pressure of neighboring states taking a chance on legal sports betting. In 2019, both Indiana and Illinois legalized online and retail sports betting. A year later, Tennessee authorized online wagering, while Ohio legalized retail and online on January 31.
Pages related to this topic