Laura Robson and former world No.5 Daniela Hantuchova break down the barriers for young girls in tennis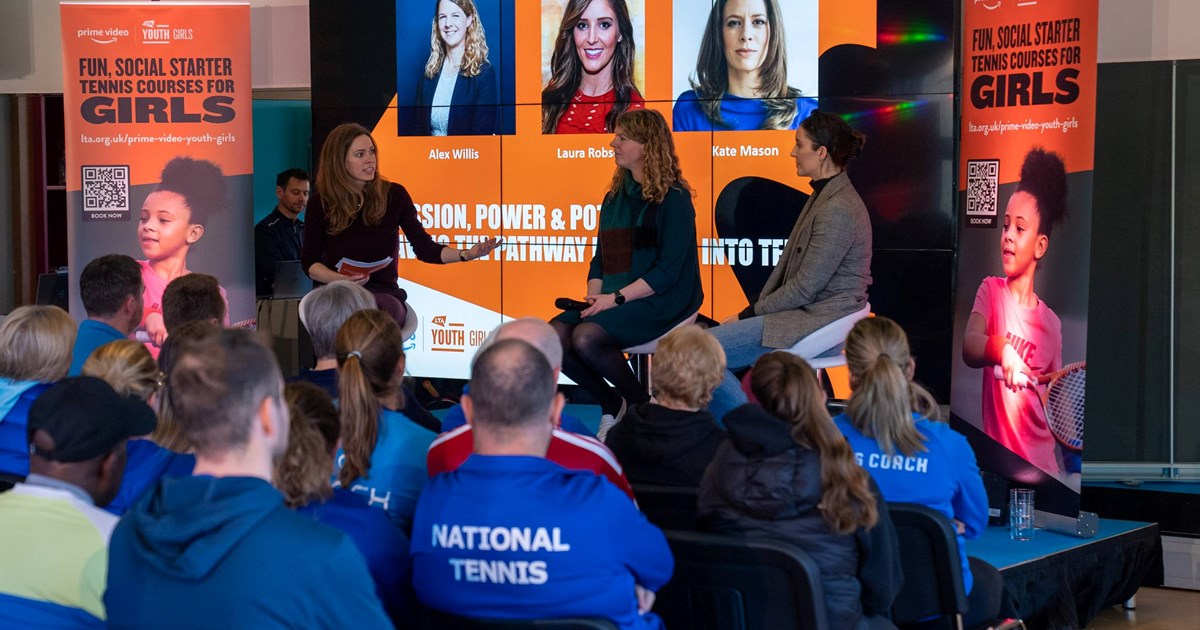 "It's important for me to have more girls involved in tennis because I genuinely believe it is the most wonderful sport to be part of at any level," said Hantuchova, reflecting on the potential impact of the programme.
"I think the less stress, less pressure there is, the more you can enjoy it, so step by step, they start to feel that competitiveness within themselves. You're going to feel a little more comfortable (participating in Prime Video LTA Youth Girls sessions) and you're going to be with a group of girls all going through the same issues."
Following the recent coach training days in London, Bristol, Nottingham and Leeds, over 250 LTA Accredited coaches are now ready to run sessions for young girls in their communities.
"Having more female role models, both at an elite level, but also just female coaches involved in the game as well," said Dr Stacey Edmonds, Reader in Sports Performance at Leeds Beckett University.
"To get girls involved in sport it's got to be fun, it's got to be enjoyable and it can't just be about winning. I think if increasing participation is the goal, then girls only sessions can be really beneficial."
Continuing on the theme of female role models, Alex Willis, Trustee at Greenhouse Sports and former Director of Communications at the All England Lawn Tennis Club, added, "It genuinely is that, if you can see it, you can be it. Women who are openly talking about having a sport that they love, having a career that they love and having a family that they love; (its) really powerful."
Prime Video LTA Youth Girls
Find out more about Prime Video LTA Youth Girls and how you can get involved.
Discover more