NBA Odds, Expert Picks, Predictions: Best Bets for NBA 3-Point Contest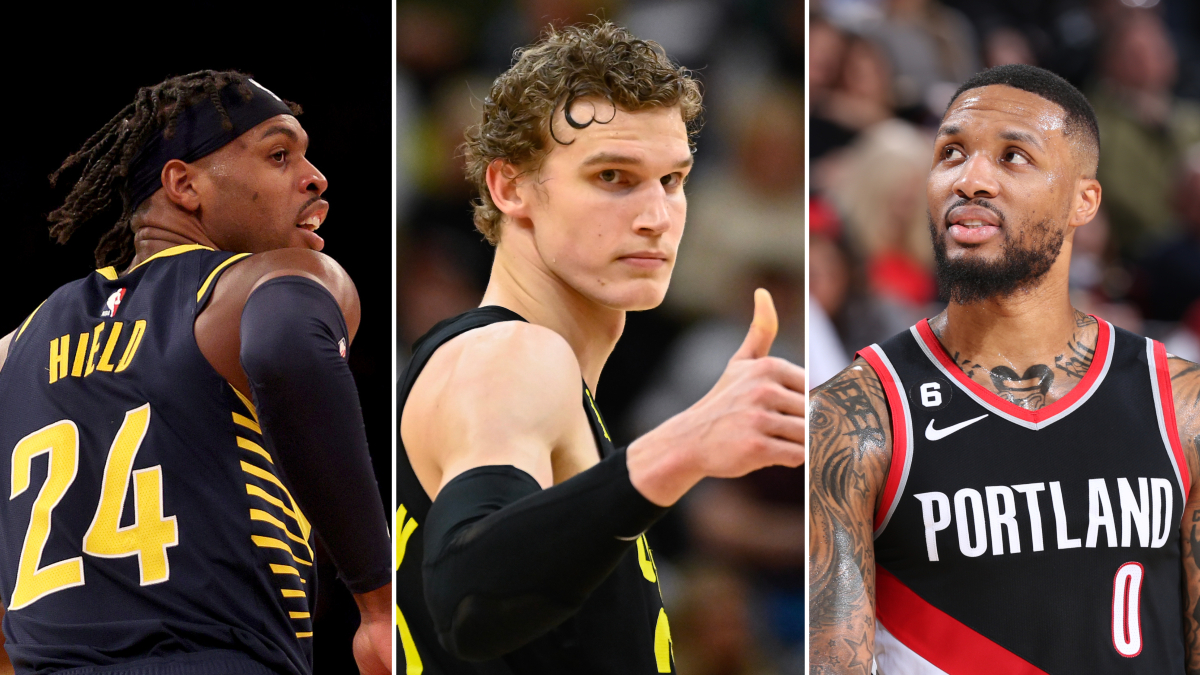 NBA 3-Point Contest Odds
Player
Contest Winner Odds
Make Final Round
Damian Lillard
+370
-105
Buddy Hield
+410
-125
Kevin Huerter
+460
+130
Jayson Tatum
+600
+130
Tyler Herro
+600
+185
Lauri Markkanen
+700
+150
Tyrese Haliburton
+1000
+170
Julius Randle
+1200
+220
Odds via FanDuel. Get up-to-the-minute NBA odds here.
Saturday night's NBA 3-Point Contest features a deep field of players who will compete for the shooting crown. Our staff of betting analysts have searched for value at multiple books and they found bets on three players for tonight's competition.
Read on for their best bets for tonight's 3-Point Contest.
NBA Dunk Contest Odds & Picks
Brandon Anderson
Well the books finally got the right favorite, but they've made the number too long.
Experience is important in the three-point shootout. It's not easy or natural to get 35 shots up in barely over a minute, then go back out and do it again a few minutes later. I want guys with a proven stroke, not just a hot shot this season, and I want someone who's done this contest before with deep range that can hit those deep bonus balls.
Buddy Hield has been in this event twice before, and he made the finals both times and won it once. He's the only returning champ and one of only three (Dame, Tatum) who have done this event before.
We know Hield can shoot. He just set the Pacers all-time record for 3s in a season before he even hit the All-Star Break, and he leads the league in 3s. He's a career 40.1% shooter from behind the arc, and he has super deep range for those goofy Mountain Dew shots worth extra.
Three of the eight shooters — let's be honest, seven, now that Julius Randle was invited — make the finals. I give Buddy a better than 50/50 shot to do that since he's done it both times previously, and I'll make him a slight favorite to the presumed 33% chance there. My math would put him closer to +300, and I suspect he'll get bet down some as the favorite so get your bet in early.
If you want a couple outs, I see slight value on Damian Lillard too for similar reasons. He's experienced with deep range, and I have those two far ahead of the rest of the field. If you split your bet between Buddy +425 and Dame +475 (PointsBet), you basically get those two against the field at +173.
We'll almost certainly have someone in the finals and might even have two of the three, so I like our chances.
---
Alex Hinton
When I initially saw the participants in this contest, I gravitated towards the Blazers. I had my eye on Anfernee Simons at +700, but unfortunately he suffered a grade 2 ankle sprain on Tuesday and will miss this event. Since then, Lillard has gained value as Hield has emerged as the betting favorite.
Lillard is tied for second in the league with 4.2 three-pointers made per game and he is fourth with 191 three-pointers made this season. Lillard's nickname is "Dame Time" for his propensity to knock clutch shots in the fourth quarter. However, he can also heat up in a hurry. That is what it will take to win this event with 60 seconds per round.
Lillard's shooting motion does not require much effort and he should have not much difficulty getting through the racks in the allotted time. Lillard is adept at creating shots off the dribble, but he is deadly as a spot-up shooter as well. He should benefit from his prior experience as well as this will be his third time competing in the 3-Point Contest. This time he will not be tired from competing in all the other events on All-Star Weekend.
Lillard feels he is the best shooter in the building whenever he walks into an arena- and he often has good reason to. In an event without Stephen Curry, it is hard to ignore Lillard. I took him at +470, but his bets odds are +375 at BetRivers.
---
Kenny Ducey
It's always enticing to bet on a revenge spot during All-Star weekend, given experience can often times play such a large role in who's going to win. As Brandon already covered above, Hield has twice participated in this event and twice made the final round. So, I like that we have a guy here who should feel comfortable in this spot, but more than that, a guy who will clearly be motivated to win.
While in-game shooting numbers are often meaningless in an exhibition event such as this one, indulge me for a second as I try to connect some dots here. On 3-point attempts which NBA Stats considers "open," with a defender in the four-to-six foot range, Hield shot 39% in the first half. While that doesn't sound like an incredible number, it does stand as the second-best among all participants in this field.
On wide-open threes, where there's no defender within six feet? Hield has shot a red-hot 48.4%, which is by far the best of anyone participating in the shootout. Wide-open threes also happen to account for almost a third of Hield's attempts.
So, I support the arguments already made for Hield winning this thing, and I'd like to add that I feel particularly good about him given this is an event where he'll be shooting a bunch of wide open threes, and he's quite good at that.
---
Austin Wang
| | |
| --- | --- |
| Pick | Lauri Markkanen (+700) |
| Book | FanDuel |
Last season, Karl-Anthony Towns won the contest and dispelled the notion that big men don't belong in the 3-point contest.
Enter Lauri Markkanen, the seven-footer who is having a career season. He is shooting 41.2% from the 3-point line, which is the second-highest in this group of players. Also, he has the home court advantage in playing in Salt Lake City, where he has 44.9% 3-point percentage his season.
I'm surprised by the lack of love for Markkanen in the market. While I doubt he will get too much playing time in the All-Star game itself, the 3-point contest is where he can shine and show out in front of the Utah fans. I agree with the others on the Buddy Hield takes, but I will be splitting my bet between Markkanen and Hield.
How would you rate this article?
This site contains commercial content. We may be compensated for the links provided on this page. The content on this page is for informational purposes only. Action Network makes no representation or warranty as to the accuracy of the information given or the outcome of any game or event.