Packers RB Aaron Jones on Aaron Rodgers' offseason rumors: 'I hope he is not going nowhere'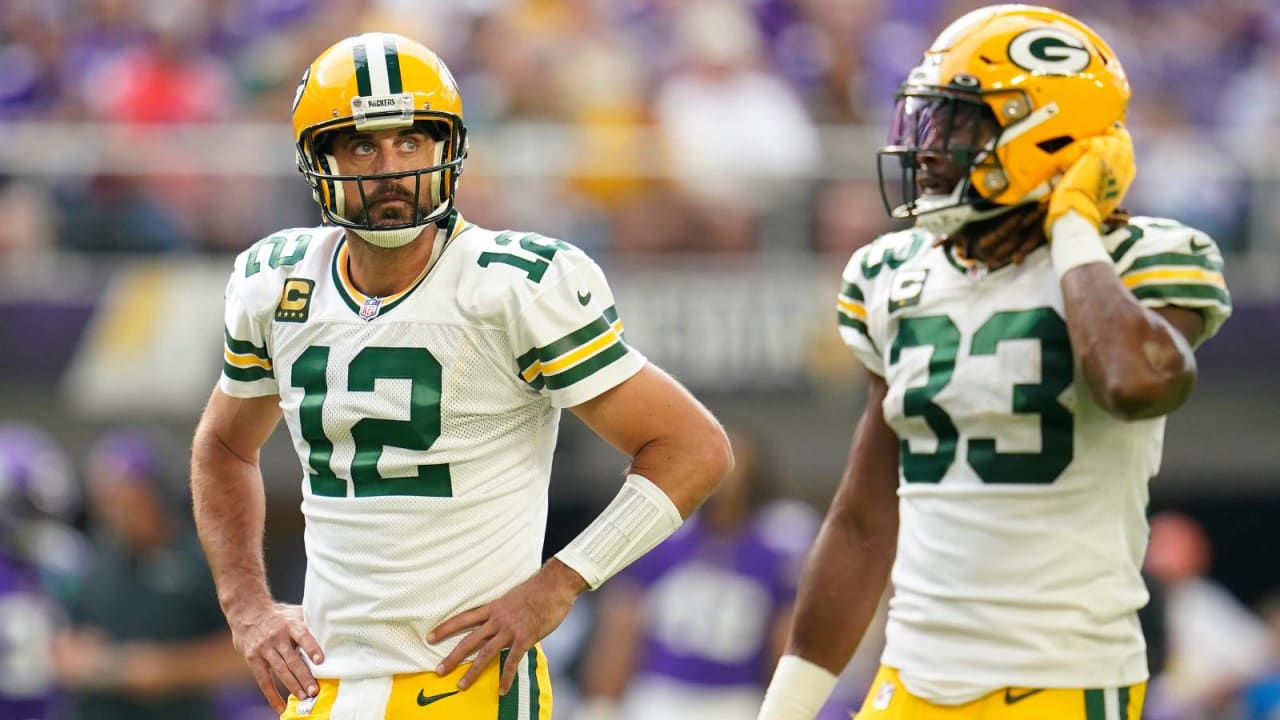 "I hope he is not going nowhere," Aaron Jones said Tuesday on NFL Network's Good Morning Football. "Especially not Vegas. You know he played with Tae (Davante Adams), so I hope that wouldn't happen. He's my quarterback, so I hope he's back. If he's back, we are ready to ball with him. If not, then we have Jordan Love, who's more than capable, and he's ready to ball as well and ready for his shot."
If nothing else, Rodgers has proven it's foolish to try to read his plans. The QB appeared as if he'd move on last year before signing a big new contract. This offseason, all indicators suggest he'll play but in a new city for the first time in his career. Right now, only Rodgers knows what and when his decision will ultimately be.
The New York Jets have been the club most linked to Rodgers if he decides to play home games outside Lambeau Field. Carr's signing in New Orleans wiped out the most logical fallback option for Gang Green should Rodgers decline a New York overture.
Fans in the Big Apple are anxiously awaiting a decision, but Jones would like them to keep their hands off.
"I definitely keep seeing that everywhere the Jets want him, but as of right now, he's in Green Bay if he comes back and plays," Jones said. "I don't want him going anywhere. You guys (Jets fans) can have one of those veteran quarterbacks. Jimmy G, he's a winner and they can win with him. I like Jimmy G."