Party time as the full Matt Goss experience comes to Scotland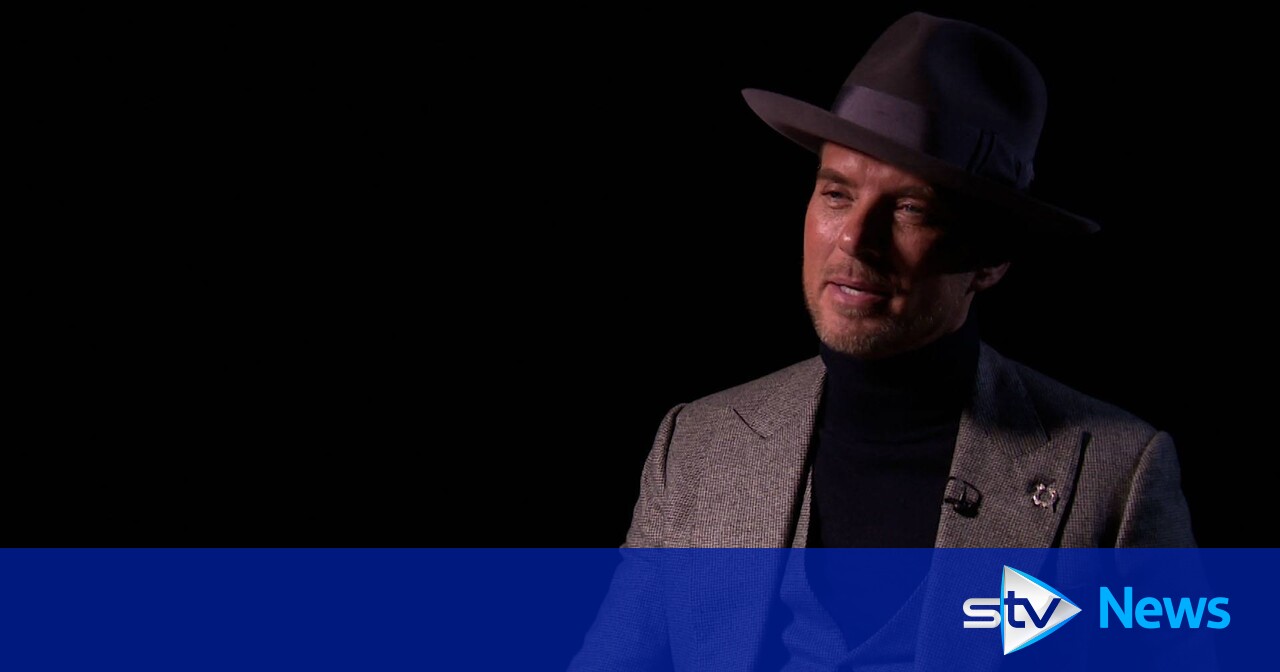 The first poster I ever had on my wall was ripped out of Smash Hits and featured Bros in all their denim and leather, peroxide haired, tanned, shiny glory.
Fast Forward to 2023 and I was sitting opposite Matt Goss, interviewing my first crush, and trying to remain as professional as I ever am. I await the comments. Not very.
Fresh from an incredible 11-year residency in Vegas, Matt is bringing the Matt Goss Experience on tour across the country, coming to Glasgow on April 13 and Edinburgh on the 22nd.
But what does one get from said 'Experience'?
"You know, I've been doing the show for so many years at Caesars Palace in Las Vegas and it's just been a massive dream of mine to bring a bigger version of that back here to Scotland and the rest of the country," he told me for STV's What's On Scotland.
"I wanted to bring something back that pushed the boundaries for me too. We're going to keep the party polite, but not too polite."
Matt's idea is that this is a night to party, to dig out the glad rags and enjoy an old school concert in style. I'm planning my outfit already…
To prove a success in Vegas is no mean feat, but to win praise and sell-out crowds continuously as Matt did is another level of success.
"To go there and think a year or two and then be there 11 years – it was the ten-year mark I felt I had succeeded in Vegas."
Now, he is hoping this tour will emulate that success and he has high hopes that the Scots won't let him down, admitting he has special memories of the many times he's spend here over the years.
With a smile, he said: "The Scots have always got me into trouble. The phrase 'one more Matt'. Why are you guys so convincing?!"
Bros first exploded onto the pop scene in 1986, but Matt and twin brother Luke were honing their skills long before that.
"We had our first band when I was 12 – I played monophonic keyboard and sang and Luke played the drums and, you know, we wanted to be professional musicians.
"I remember when we told our family, you could see the disappointment in their faces. But luckily we prevailed."
They did more than that, selling 16 million records worldwide and becoming one of the most loved and talked about pop groups of the 80s, with single When Will I Be Famous summing up the era, although its sentiment is certainly not out of place today.
They also inspired fashion trends that NOBODY saw coming, as Matt explained: "I was doing an interview and there was a bottle of beer. I'm like 'that bottle cap will fit exactly on my laces', and I put it on and went on the shoot then I remember two weeks later I was driving down High Street Kensington in London and there was somebody wearing them on their shoes.
"I thought 'what's the coincidence in that?'. Didn't think it had anything to do with me.
"Now there's not a day goes by that somebody doesn't mention those bottle tops."
The band split in 1992, with the brothers pursuing solo ventures. They reunited in 2017 for a 30th anniversary concert and a documentary followed which saw them thrust back into the spotlight as the UK became enthralled in the brothers' highs and lows of working together again.
"After the Screaming Stops has become like a cult documentary. Tough film to be a part of in a way, but at the same time it illuminated the discord between me and my brother and allowed us to address some of the big losses in our life."
Now the pair are considering a 2024 reunion as well as a possible movie of their lives.
"They keep talking about this biopic and I think both me and my brother would love that."
But first, this self-confessed 'old school modern man' is ready to bring a touch of Vegas to stages across the country, with his sights set on Scotland raising the roof.
"I like how I feel here. I do feel very welcome. I'm looking to showing Scotland what I can do."
What's On Scotland is on STV and the STV Player at 7pm on Friday, March 10.