People & Culture Manager – Kingdom Housing Association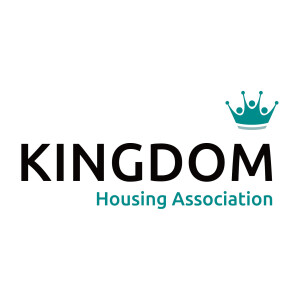 People & Culture Manager
Job reference: REQ000520
Date posted 15/11/2023
Application closing date 03/12/2023
Location Glenrothes
Salary £55,058 to £61,176 per annum
Package
We offer an attractive salary and benefits package including a contributory pension scheme, generous annual leave entitlement, enhanced family friendly and sick pay entitlements and flexible working options to support you to have a good work life balance.
Job description
Kingdom is a great place to work but we want to make it an even better one. You will lead a team whose purpose is to achieve that.
About You
You'll have a wealth of generalist experience and be a great people manager. You'll have the skills to drive the capability and performance of the team. You will be someone who gets things done through your own work and by delivering through others.
Your practice will be pragmatic and will balance theory, technical knowledge and business needs. You will have a sound understanding and knowledge of UK employment law and its practical application.
You will be required to complete a satisfactory Basic Police Act Disclosure Scotland check.
About the Role
You will lead, manage, support and develop our People team.
You'll work closely with the HR Director to develop holistic plans and business supports which drive the organisation's performance whilst working towards our ambition to be an employer of choice.
You will oversee the design and delivery of efficient, customer-focussed and robust people processes and supports that, ensure Kingdom is protected. Through your own work, your team and colleagues across the organisation, you will ensure the delivery of a range of people projects.
You'll be based in our head office in Glenrothes with some of your time spent at our other office locations. You will also have the opportunity for some home working from time to time.
This is a fantastic opportunity to lead a great people team and have a strong influence over the culture and people practices in an already innovative and forward looking organisation with a genuine desire to be a great place to work.
We Offer
An attractive salary and benefits package.
A contributory pension scheme with a 10% employer contribution.
Generous annual leave entitlement.
A range of learning and development opportunities.
Enhanced family friendly entitlements.
Access to a variety of discounts on high street and online products and services
A free and confidential employee assistance programme.
A variety of flexible working options.
About Us
The Kingdom Group is one of the leading providers of affordable housing in East Central Scotland and also provides a full range of care and support services to help people to live independently in the community.
We aspire to be an employer of choice. We have Gold Investors in People accreditation, are striving towards Platinum and have already achieved Platinum Investors in Young People. We have been assessed as "outstanding" by Best Companies and have seen the organisation and individual employees recognised in a variety of awards. That's not enough though and we continually strive to make Kingdom a place people aspire to work.
If you've read this advert and thought "that's me" and you want to work for an organisation whose reason for existing is to improve the lives of people and the communities they live in, we would love to hear from you.
Kingdom is committed to contributing towards the eradication of homelessness. As part of that, we particularly welcome applications from people who are currently registered homeless or have been in the last 12 months. We will guarantee shortlisting to any applicant who meets that criteria and the essential criteria for the vacancy. If you wish your application to be considered under the scheme, please state this under "Supporting information" on your application form.
Scottish Charity No: SC000874