PGA Tour players still expecting to play regular tournaments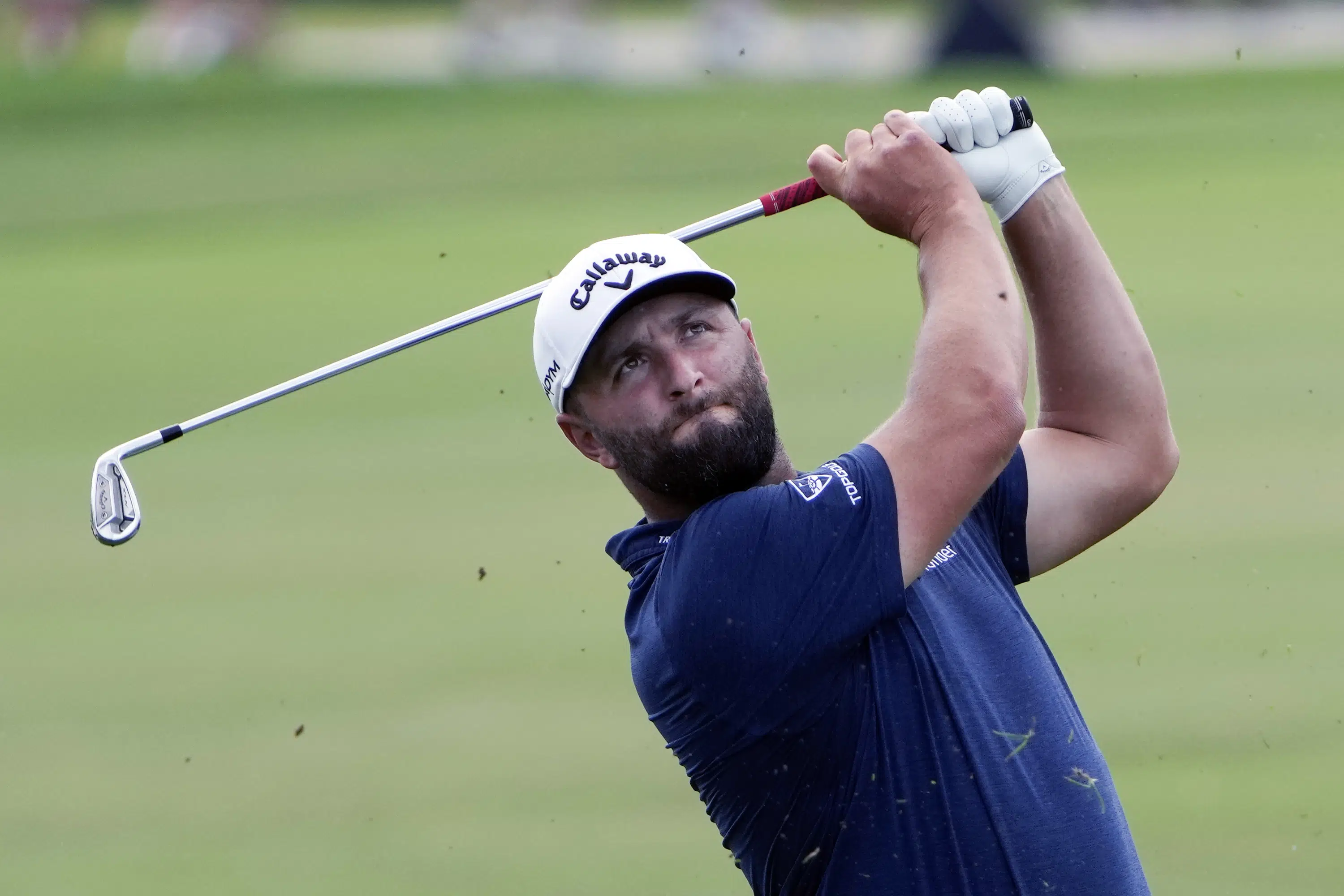 PONTE VEDRA BEACH, Fla. (AP) — This year on the PGA Tour was referred to as a "bridge" to get to 2024, a chance for players to have time to figure out the best way forward for generations to come.
One change to the new system involves the Player Impact Program.
The bonus pool has been cut in half to $50 million and only 10 players get rewarded. Also, players no longer will have to fulfill various requirements — such as playing all but one of the designated events — to get their money.
As for the 2024 schedule, there is no longer a requirement to play any of the designated events. The tour believes there's enough incentive through $20 million purses or not having a cut that no one would want to miss.
What does that mean for the other tournaments?
While the schedule remains a work in progress, tour officials lean on the term "cadence," meaning a flow that no longer stacks tournaments on top of each other.
Rory McIlroy expects plenty of top players will be at those other events.
"I don't particularly want to take three weeks off in between big events. I'm going to play at least one of those three to try to keep my game sharp," McIlroy said. "So again, it's trying to create the best schedule that guarantees that the top players play in the big events. But also that it can sort of guarantee the participation in a handful of the full-field events as well."
McIlroy played 20 times on the PGA Tour in 2019, as an example, and 18 times in 2021 (excluding the Tokyo Olympics). He also played selected European tour events.
"Those 16 events from January to August isn't a ton," he said, referring to the designated tournaments, which include the majors and The Players Championship. "You're going to play more than that to feel sharp and ready to go at the biggest events."
Jon Rahm was among the skeptical about being required to play all but one of the designated events this year. For the Spaniard, it's all about freedom of where to play.
He doesn't plan to stop at 16 events next year.
"I love going to Torrey Pines, and if it's ever not designated, I will be going to Torrey Pines," he said. "Same with other events, and I think a lot of people think the same way with other ones, not to speak of possibly sponsor commitments players may have."
MASTERS ON HIS MIND
Jason Day wasn't eligible for the Masters last year for the first time since 2010, and his chances of returning to Augusta National looked bleak when he ended last year at No. 112 in the world ranking.
In five starts this year, Day has not finished worse than a tie for 18th, and he comes into The Players Championship with four straight top 10s.
His world ranking is No. 43. He is a past champion at the TPC Sawgrass. He's a past champion of the Dell Match Play, for which he now is eligible. It's after the Match Play that Augusta National takes the top 50 in the world.
Is he back? No. But he might be getting there.
"It's more momentum than I've had in a while," Day said. "I'm still trying to work on things. The momentum is there, but it's not like I'm riding momentum on confidence. I'm still busting my butt to get these (swing) changes implemented."
HARRINGTON'S HOPE
Padraig Harrington was a four-time winner on the PGA Tour Champions last year and still holding his own on the regular circuits, which he is playing with a purpose.
Even at age 51, it's all about the majors.
The Irishman, a leading favorite for election to the World Golf Hall of Fame this week, is eligible for three majors this year. He has exemptions to the PGA Championship and British Open as a champion, and he earned a spot in the U.S. Open by winning the U.S. Senior Open last year.
"You're not going to win a major playing off a Champions Tour event," Harrington said at the Arnold Palmer Invitational, where he made his second cut in as many starts on the PGA Tour this year.
That goes back to the very reason Harrington wanted to come to the U.S. in the first place. He happily would have stayed in Europe, but he felt playing strong PGA Tour events would make the majors feel more normal.
"I want to test myself against the young guys to see if I really am playing that well," Harrington said. "And if you want to win a major, you've got to turn the majors into being normal. You can't just be turning up there and be like a rabbit in the headlights. That's what happens at majors.
"You've got to be familiar playing with the same guys," he said. "You want to be where there's drama, there's things going on, just to get used to it."
BHATIA IS BACK
Akshay Bhatia was the top junior in the country at age 17 when he made his PGA Tour debut in the Valspar Championship. That was four years ago. He returns next week as a special temporary member on the PGA Tour.
Bhatia closed with a 65 in the Puerto Rico Open to finish alone in second, earning enough points to get temporary membership. That means he gets unlimited sponsor exemptions as he tries to earn a PGA Tour card.
He turned pro in September 2019 at 17. He turned 21 two months ago. It still feels like a long journey, and he got choked up after finishing in Puerto Rico.
"I can't believe I'm crying," he said during his TV interview at Grand Reserve. "It means a lot. I've worked really hard. It's been a crazy journey for sure."
DIVOTS
Netflix announced Tuesday it will do a second season of its "Full Swing" docuseries on the PGA Tour. … Kurt Kitayama became the first player since Robert Gamez in 1990 to win in his first appearance at Bay Hill. … Jon Rahm, after opening with a 65, tied for 39th last week at the Arnold Palmer Invitational, his first time out of the top 10 since the Tour Championship in August, a stretch of 10 tournaments worldwide. … Carlos Ortiz has another victory on his ledger. He won in Mexico on the "Gira de Golf" tour, which the Official World Golf Ranking recently certified to be part of the world ranking system. Ortiz last summer joined LIV Golf, which does not get ranking points. The win moved him from No. 275 to No. 264 in the world. … Chambers Bay has been awarded two more USGA events, just not the one that made it famous (the U.S. Open). The course along the Puget Sound will get the U.S. Junior Amateur in 2027 and the U.S. Amateur in 2033. … Seventeen players who made the cut at The Players Championship last year are now with LIV Golf, including the top three finishers.
STAT OF THE WEEK
The PGA Tour has not made the cut on Friday at a tournament using only one course since Nov. 4 in the World Wide Technology Championship at Mayakoba.
FINAL WORD
"When you've been the biggest golf league in the biggest market in the world for the last 60 years, there's not a lot of incentive to innovate." — Rory McIlroy on the PGA Tour response to LIV Golf.
___
AP golf: https://apnews.com/hub/golf and https://twitter.com/AP_Sports