Princess Diana's Sheep Sweater Goes For $1.14 Million – DuJour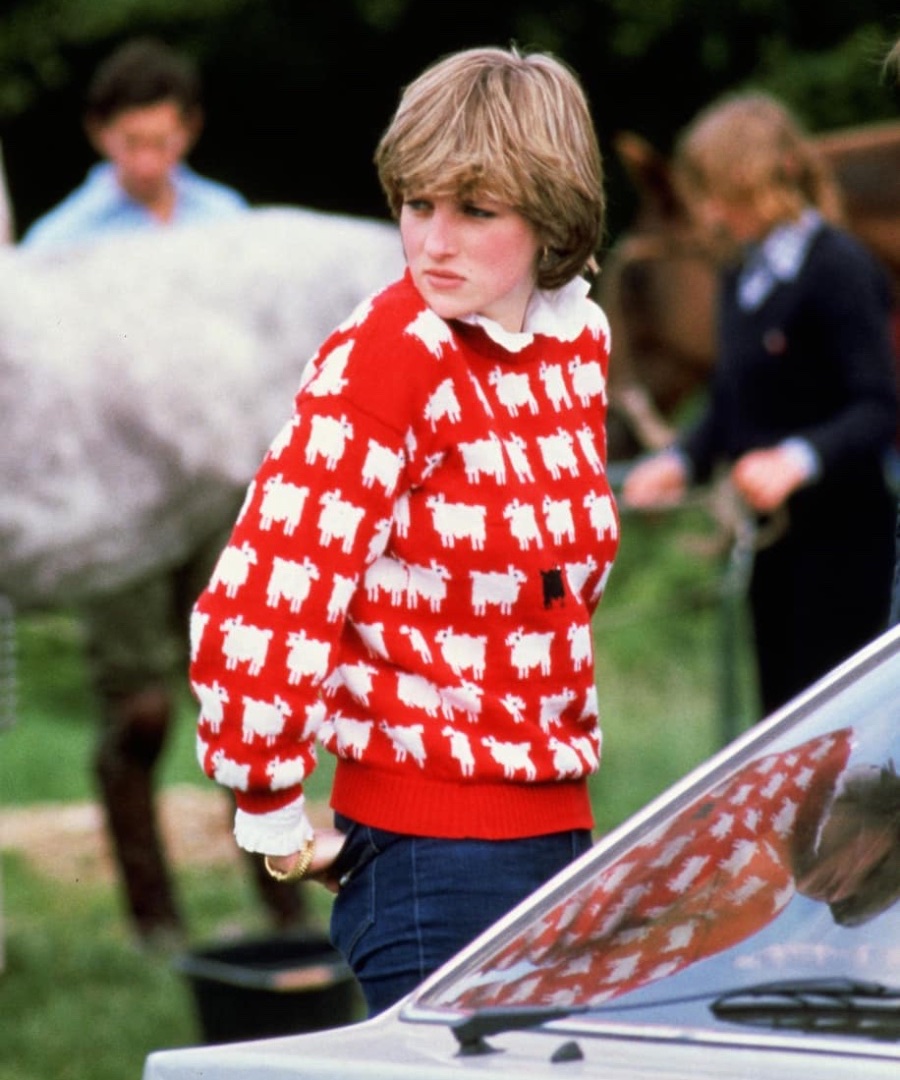 Before the revenge dress there was the black sheep jumper. Princess Diana was the master of sending coded messages through her sartorial choices. Everything she wore in public was scrutinized and broadcast around the world, and she used this fact to her advantage from the beginning of her life in the public eye.
The 19-year-old Lady Diana Spencer was photographed at a polo match in which her fiancé, the Prince of Wales, was a player. Her sweater was bright red, with eight rows of perfectly aligned white sheep save for one lone black sheep. Perhaps a cheeky nod to the soon-to-be princess feeling like the odd one out among the Windsor clan?
The designers of the sweater, Sally Muir and Joanna Osborne, didn't know Diana owned one of their pieces until they saw that photo in the tabloids. Their brand, Warm & Wonderful, was catapulted into popularity overnight. A few weeks after the polo match, Muir and Osborne received a letter from Buckingham Palace requesting a replacement or repair to the cuff of Diana's sweater. They sent her a new one, this time with the black sheep in a slightly different position. The princess wore the new piece two years later, this time with a crisp white collar, black tie and large sunglasses, further cementing it in fashion history. And while the first time she wore it in the public eye may have been a coincidence, this time, it was deliberate. Her relationship with the Windsors and the press had become more intriguing than any polo match.
The original sweater with the damaged cuff was stored away and forgotten until Osborne recently discovered it in an attic clean-out. Realizing its historic significance and not wanting to be responsible for its care, she contacted Sotheby's. After a lengthy and rigorous authentication process, Sotheby's was able to verify the sweater's provenance.