RGU secures £1.34 million funding boost to help support green jobs growth in north-east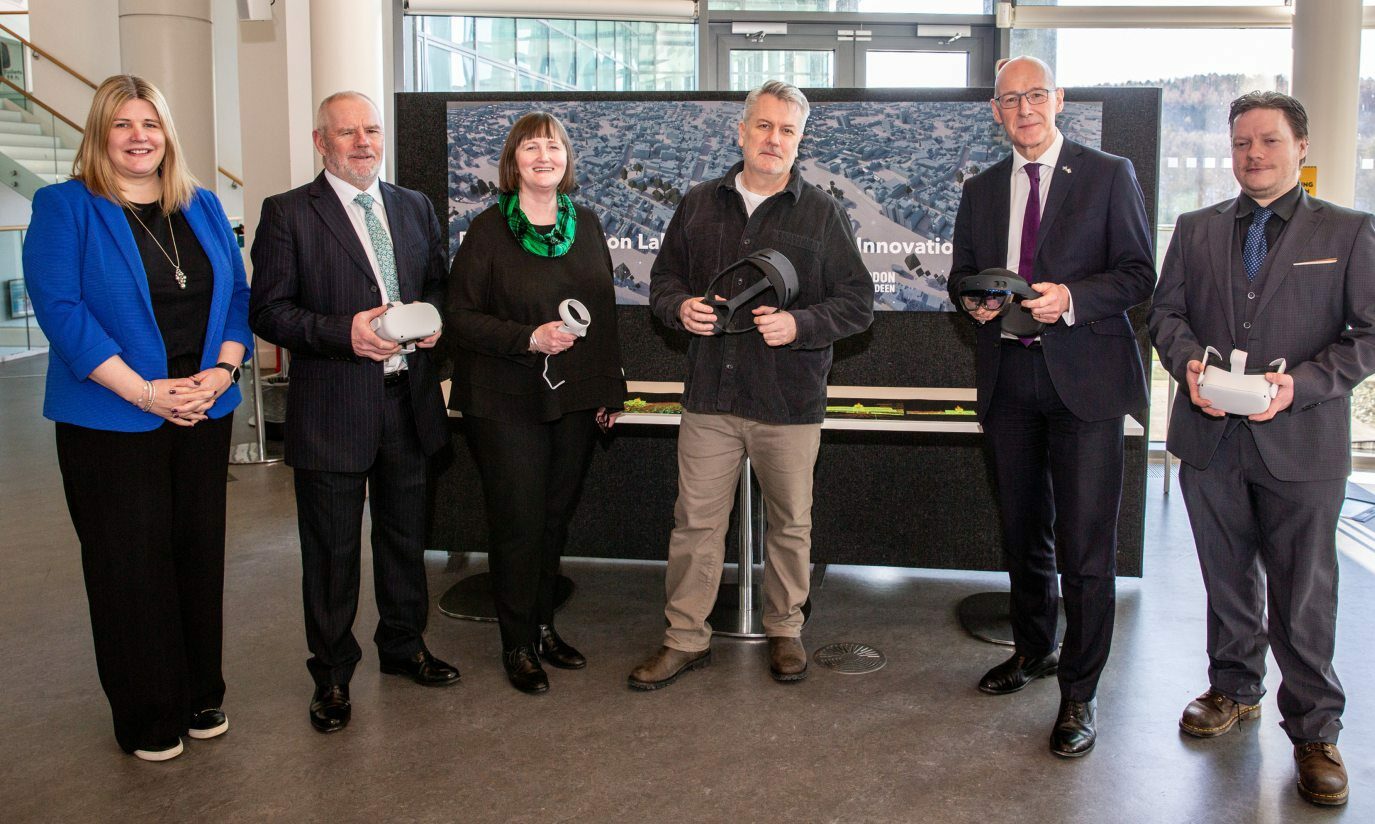 Robert Gordon University (RGU) has landed a £1.34 million funding boost to help support green jobs growth in north-east.
The money will be used towards the development of a first of its kind cross-sector virtual reality Digital Innovation Lab for the north-east of Scotland and Moray.
The grant for the Digital Innovation Lab comes from the Scottish Government's Just Transition Fund, which was established to help diversify the north-east economy away from carbon-intensive industries.
Retrofitting idea
Initially, the Lab will be developed to provide support to the construction sector to decarbonise, particularly through the retrofitting of existing buildings and intelligent design of new buildings.
Retrofitting is the act of fitting new systems designed for high energy efficiency and low energy consumption to buildings previously built without them.
The lab will develop multidisciplinary visualisation tools to help assess building performance and potential changes to home, commercial properties and public buildings in response to the drive towards net zero.
The Digital Innovation Lab will initially draw on expertise from RGU's Scott Sutherland School of Architecture and Built Environment and the School of Computing.
RGU's principal and vice-chancellor, Steve Olivier said: "It is widely recognised that immersive technologies can help deliver increased efficiency, reduced costs, accelerated product design and enhanced training as well as a reduction in carbon emissions – and is therefore a really welcomed new facility at RGU for the north-east.
"We look forward to working with other like-minded organisations across the country and hope that partners in the north-east of Scotland can really benefit from having this facility on their doorstep."
Developing skills
The Digital Innovation Lab is the latest addition to RGU's suite of simulators which are being used to deliver training in real world situations and develop technologies critical for addressing global challenges.
With the support of the Scottish Funding Council it has developed a portfolio of 27 online upskilling courses to address the needs of businesses and other organisations and to help people into the workplace and develop their skills thereafter.
Deputy First Minister John Swinney said: "Robert Gordon University is at the forefront of supporting Scotland's transition to net zero and projects like the Digital Innovation Lab will help address our industrial decarbonisation challenge and support green job growth in the north-east and across the country.
"Developing the skills and capacity across the construction sector to decarbonise, particularly through the retrofitting of existing buildings and intelligent design of new buildings is fundamental to achieving our net zero ambitions."
Already a subscriber? Sign in
[RGU secures £1.34 million funding boost to help support green jobs growth in north-east]
[[text]]