Scotland's Russell psyched for battle of the 10s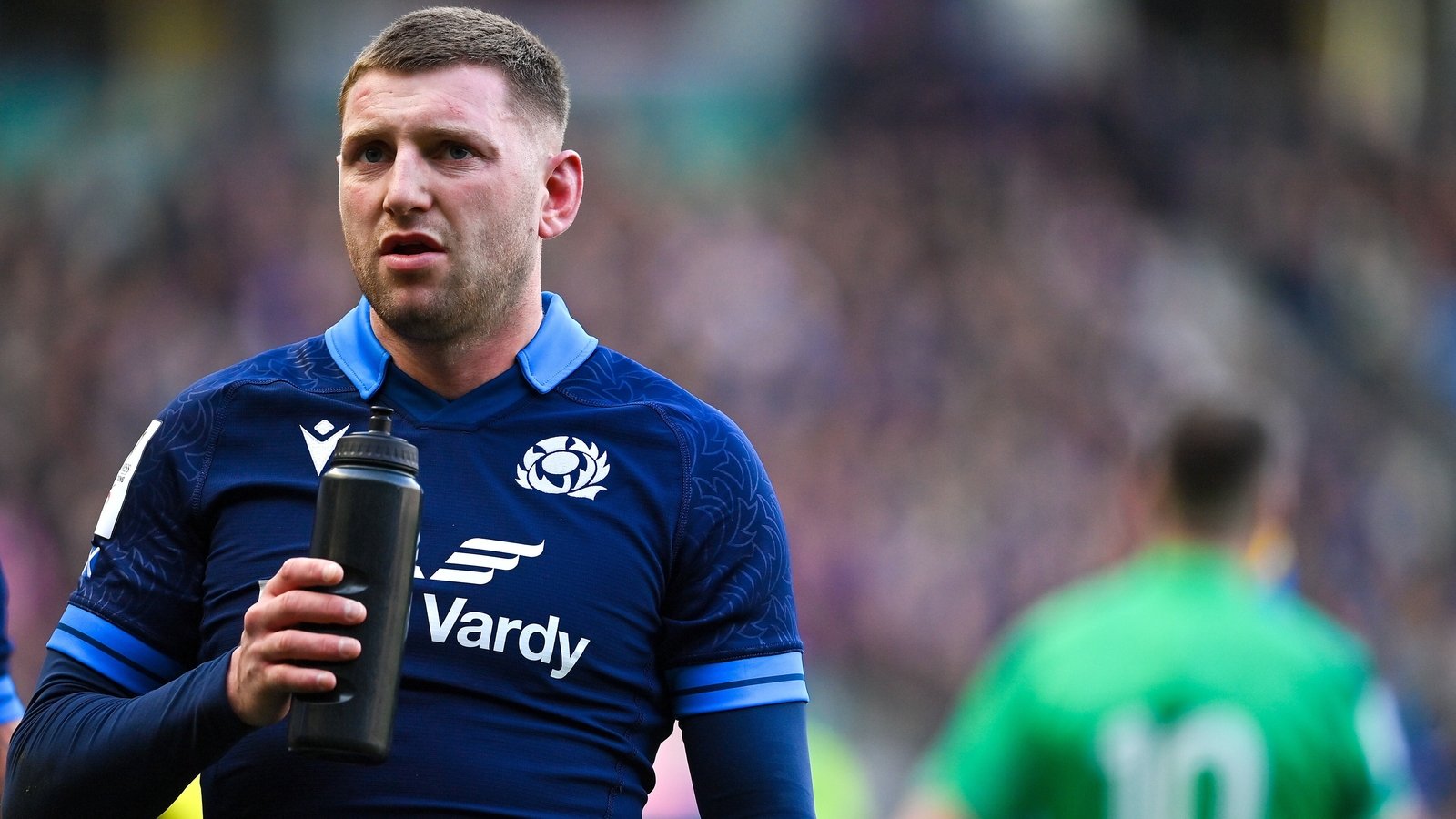 Finn Russell has psyched himself for the likelihood that he will have to operate at the peak of his powers on Saturday night if Scotland are to get the result they need from their critical World Cup showdown with Ireland in Paris.
The talismanic stand-off carries the hopes of a nation on his shoulders going into this weekend's qualification shootout against the world's top-ranked side.
Gregor Townsend's Scots require either a bonus-point victory or to deny their opponents a losing bonus if they are to emerge from Pool B and reach the quarter-finals.
For that to happen, Russell – widely deemed to have entered his prime over the past year – knows he will have to make his mark in the French capital on Saturday as he bids to upstage his veteran Irish counterpart Johnny Sexton.
Asked if he feels he is currently in the best form of his career, the 31-year-old said: "I'm going to have to be this weekend!
"I don't know. I think I had a good couple of years, then a year where I was a bit off after the Lions tour in 2021, but I think I've come back from that now.
"Gregor thinks I'm coming into my peak as a 10. I think this is a good age to be at where I'm still young enough but I've got a lot of experience behind me, so that bodes well for a 10.
"I think I'm playing some decent rugby just now and I just need to make sure I'm ready for what comes at the weekend.
"I'm against Johnny Sexton, one of the best 10s in the world as well, so it's going to be tough."
We need your consent to load this YouTube contentWe use YouTube to manage extra content that can set cookies on your device and collect data about your activity. Please review their details and accept them to load the content.Manage Preferences
Less than a year ago, Russell's place at the World Cup appeared in jeopardy when he was left out of the initial squad for the autumn internationals amid tension with Townsend, before being recalled midway through the series in November to hugely impressive effect.
The coach and talisman also had a well-documented fall-out in early 2020 but they appear to have finally found a genuine sense of harmony since Russell's recall almost 11 months ago.
The player reported that their relationship remains in good order amid the intensity of a World Cup campaign.
"Yes, it's been good," he said. "I think that's all behind us now, thankfully.
"That's been 11 years I've worked with Gregor now so to have a couple of bumps in the road is not that bad.
"We're both on the same page, as we have been all summer, and throughout the Six Nations.
"It's just about making sure we continue on this journey we're on and try to get the win at the weekend."
As well as being the team's outstanding talent, Russell is also now one of Townsend's vice-captains.
The Bath-bound fly-half is relishing the responsibility of leading the Scots into one of their biggest games in years.
"I think for me to be able to manage the boys and try to keep us on track throughout the week and in the game is going to be really important," he said.
"It's easy to say it's just another week but it's not because it's knockout rugby now for us.
"There will be a little bit more pressure but I've been in this situation before with Scotland where we've had knockout games and other big games."
Scotland were described by former player John Jeffrey as having the strongest squad in their history when they arrived at the World Cup a month ago, although such hype was offset by a realisation that they were sharing a pool with Ireland and South Africa, who entered the tournament as the two highest-ranked sides in the world.
Russell knew it was always going to be a tall order to progress but he admits it would be galling to go out at the first hurdle at a time when the Scots are ranked fifth on the planet.
"What we've done as a team over the past 12 to 18 months, to get ourselves into this position, it would be so frustrating and disappointing if we don't manage to get out of the group," he said.
"There's a lot on the line for both teams but the message I'll be driving is not to think too much about the outcome.
"Just stick to the process, be ourselves, be confident, and play to our strengths and take our chances.
"It will be tough to beat Ireland by eight points. They obviously don't concede any soft tries and they're very disciplined.
"It will potentially be down to our defence to hold them out whilst also taking our chances."