SWPL: Rangers' Kirsty Howat and Queen's Park's Ellie Kane win Player of Month awards for September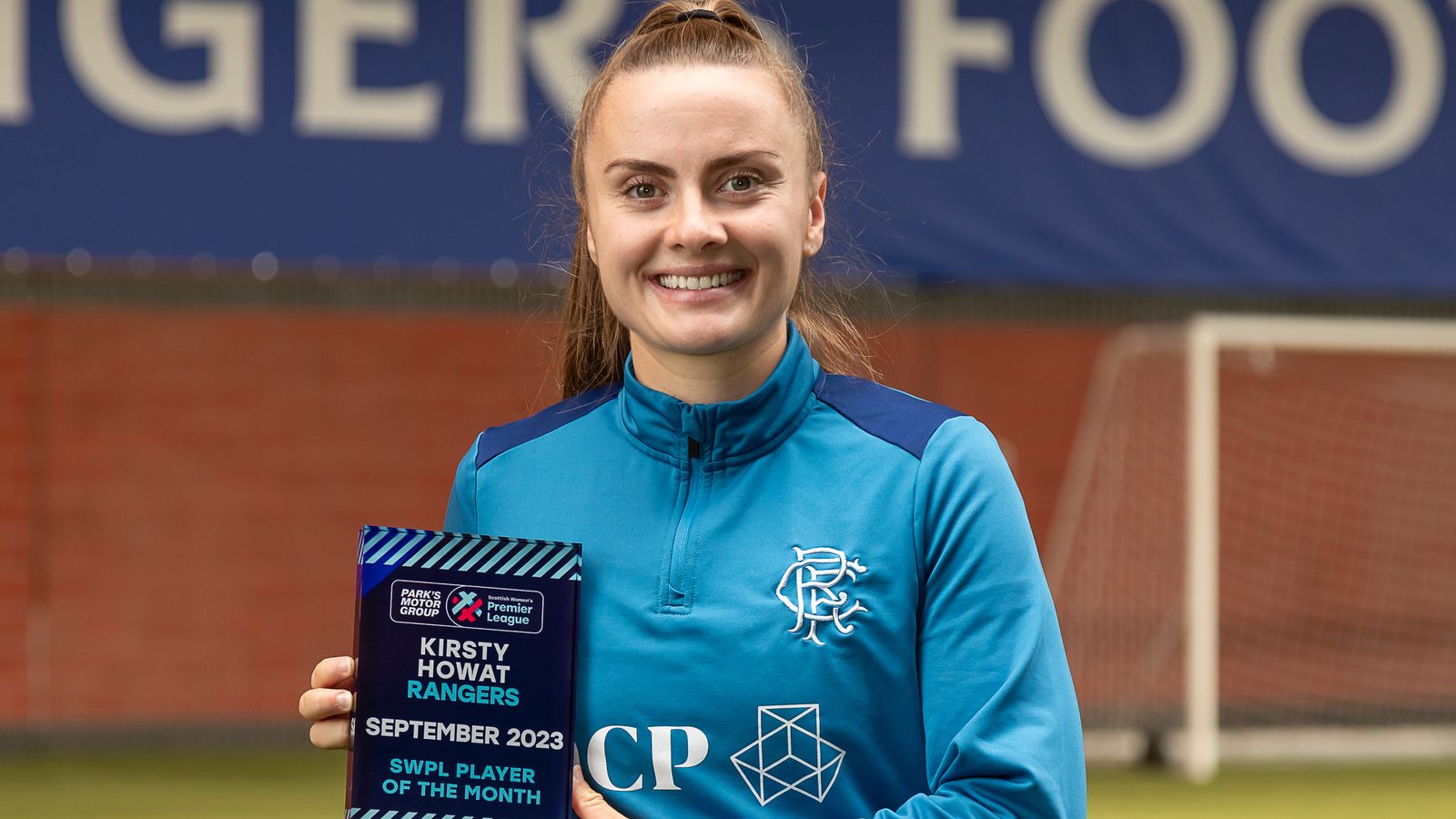 Rangers' Kirsty Howat and Queen's Park's Ellie Kane have won the SWPL and SWPL 2 Player of the Month awards respectively for September.
Howat, 26, scored seven of Rangers' 25 goals last month, including the vital finish in their 1-0 win over Partick Thistle.
Her impressive form also earned her a call-up to the Scotland Women's National Team, replacing the injured Emma Watson, for their recent match against Belgium.
Meanwhile, in the ScottishPower Women's Premier League 2, Kane becomes the first player to win back-to-back awards after Queen's Park's incredible start to the new season.
She has scored in every single match she has played this season, taking her total to 11 goals and four assists.
Queen's Park had scored a total of 23 goals by the end of September, meaning she had a contribution rate of just over 65 percent.
The other nominees for the September 2023 SWPL award were Jorian Baucom (Hibernian), Rio Hardy (Rangers), and Meikayla Moore (Glasgow City); and for the SWPL 2 award, they were Erin Burns (Livingston) and Fiona Gibson (Boroughmuir Thistle).
Record attendances for start of SWPL season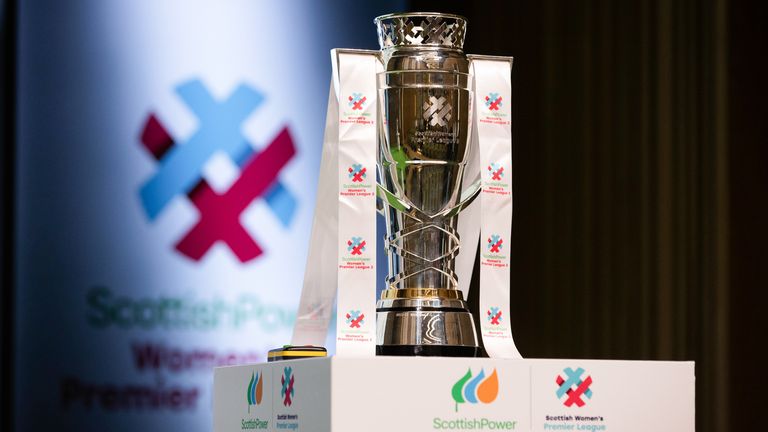 The SWPL announced record-breaking attendances for the start of the new season – with crowds up 30 per cent in August compared to the same period last year.
Rangers' home game against champions Glasgow City attracted the biggest crowd last month, with 1,196 watching the 1-1 draw at Broadwood Stadium.
More than 100,000 fans watched SWPL matches across last season, while the domestic record attendance for a single game was also broken on three occasions.
Celtic hold that record with 15,822 turning out to watch their 2-0 win over Hearts on the final day.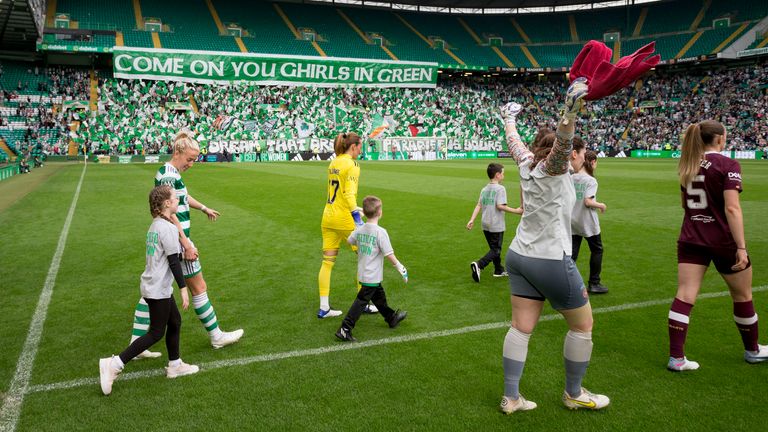 SWPL managing director Fiona McIntyre said: "We are thrilled, at this early stage in the season, to observe a significant increase of nearly 30 per cent in attendances across the league.
"The SWPL and our clubs strive to continually improve the product on and off the pitch and we are delighted that more people than ever before are choosing to attend ScottishPower Women's Premier League matches.
"Last season, total attendances exceeded 100,000, which was a huge milestone for the league to reach in its inaugural year. We know that games moving to major stadiums over the course of last season played a significant part in breaking the 100,000 mark.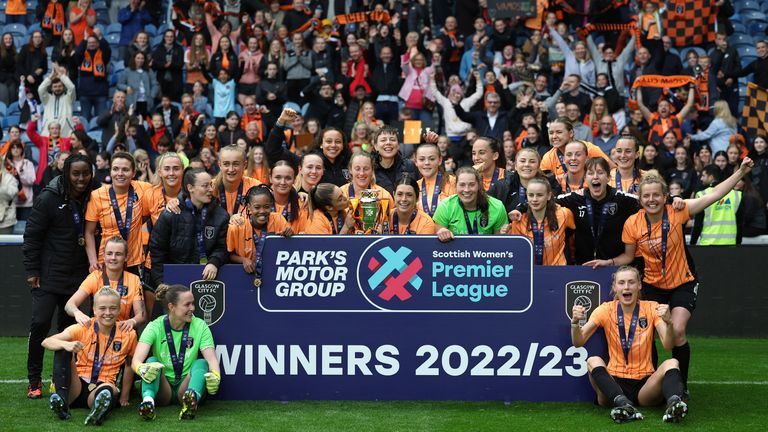 "We are confident, given these strong opening numbers and the success of matches in major stadiums last season, we'll see even more in 2023/24.
"It's fantastic that Tynecastle and Easter Road have already been confirmed as the venues for the upcoming derby matches between Heart of Midlothian and Hibernian. This Sunday's match between the two sides at Tynecastle provides a fantastic opportunity for fans to watch elite women's football in one of the best stadiums in the country.
"I would like to take this opportunity to thank fans for their continued support of the SWPL, their clubs, and the whole women's game. For anyone who has never been to a game before, there has never been a better time to get involved."
Key dates for the 2023/24 SWPL season
Winter break – December 18 to January 13
First post-split fixtures – March 17, 2024
Final round of matches – May 19, 2024
Play-off finals – May 23/24, 2024
Sky Sports Cup final – March 23 or 24, 2024
Scottish Premiership and SWPL on Sky Sports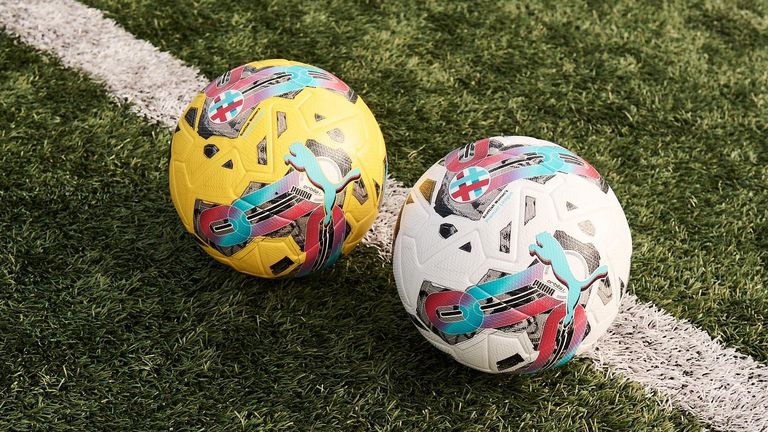 Sky Sports – This season up to 48 cinch Premiership games will be available across Sky Sports' flagship channels, including Sky Sports Football and Sky Sports Main Event, plus at least five SWPL matches. From 2024/25, up to 60 cinch Premiership will be live on Sky Sports, in addition to the SWPL.
Sky Sports News – Running 24 hours a day, seven days a week, Scottish football fans can enjoy Sky Sports News' (channel 409) rolling editorial coverage of the cinch Premiership and SWPL throughout the season.
Sky Sports Digital – Follow all the latest from Scottish football across SkySports.com and app, including exclusive features and interviews, plus dedicated live blog coverage, in-game clips from matches live on Sky Sports and free highlights.
Sky Sports Social – Alongside coverage and visibility for the league across all Sky Sports' main social media channels, the bespoke Twitter channel @ScotlandSky will continue to be the home of all Scottish football content on Sky Sports.
Highlights show – Tune in for a dedicated round-up from the cinch Premiership every week on Sky Sports Football.
To download the Sky Sports app click here, to visit Sky Sports website click here.
Sky Sports is the home of domestic football in the UK and Ireland, with action from the Scottish Premiership, Scottish Women's Premier League, Premier League, WSL, EFL, and more.