Tom Brady Set to Get Back at Gisele Bündchen After Reports of Returning to NFL Despite Second Retirement as Former QB Postpones $375M Deal With Fox News – Animated Times
Several reports have claimed that Tampa Bay Buccaneers star Tom Brady is planning to come out of retirement once again. The athlete decided to retire from the sport in February 2023 after 23 years. His decision came exactly one year after he announced his retirement from the sport for the first time. However, reports claim that he may not be done after all.
He may recall some bad experiences as his marriage reportedly came tumbling down due to his decision to unretire from the sport. After announcing his retirement in February 2022, the athlete announced just 40 days that he is returning to the sport. As per sources, this decision did not sit well with his wife, Gisele Bündchen, who later filed for a divorce from the athlete.
Is Tom Brady planning to unretire again?
Former Football player Tom Brady's retirement is currently a hot topic in the Football world. NFL Network host Rich Eisen previously opened up about rumors surrounding Brady's return to the sport. He said,
"This one just blew my mind: Tom Brady might not be done after all. A couple of people were just like: 'Hang on, just you wait ' and I was like: 'He's Instagramming out pictures of his cat.' But it doesn't look like he's getting big and fat, does it? Let it play out. Let's see who wants what."
The athlete has a 10-year, $375 million deal with FOX Sports and will join their NFL coverage, however, that deal has been delayed and he is all set to start it in the fall of 2024.
Also read: Desperate to Get in On Tom Brady's $250M Empire, Gisele Bundchen's Rival and Miss Slovakia 2016 Veronika Rajek Breaks Instagram Rules To Seduce Him With Insanely NSFW Pic
The athlete retired in February 2022 but returned to the sport
Back in February 2022, Tom Brady announced on his social media that he is retiring from the sport to "focus on other things that require his attention." His fans were sad but not for long as just six weeks later he announced that he is returning to the sport. He may regret this now as several outlets claimed that his decision to unretire indirectly ended his marriage. Now, he announced his retirement again on his social media claiming that he is leaving the sport "for good." He said,
"I'm retiring. For good. I know the process was a pretty big deal last time, so when I woke up this morning I figured I'd just press record, and let you guys know first. It won't be long-winded, you only get one super-emotional retirement essay, and I used mine up last year, so. I…really thank you guys…so much. To every single one of you, for supporting me, my family, my friends, teammates, my competitors. I could go on forever. There's too many. Thank you guys for allowing me to live my absolute dream. I wouldn't change a thing. Love you all."
His fans were once again left disheartened as the athlete was one of the best players in the world for the past two decades. Maybe Brady needed this as he is currently going through a lot.
Also read: "Remember, we are the co-creators of our own reality": Gisele Bundchen's Cryptic Message To Stop Ex-Husband Tom Brady To Stop Pursuing Her and Create Problems in Rumored Joaquim Valente Relationship
Tom Brady and Gisele Bündchen ended their marriage in October 2022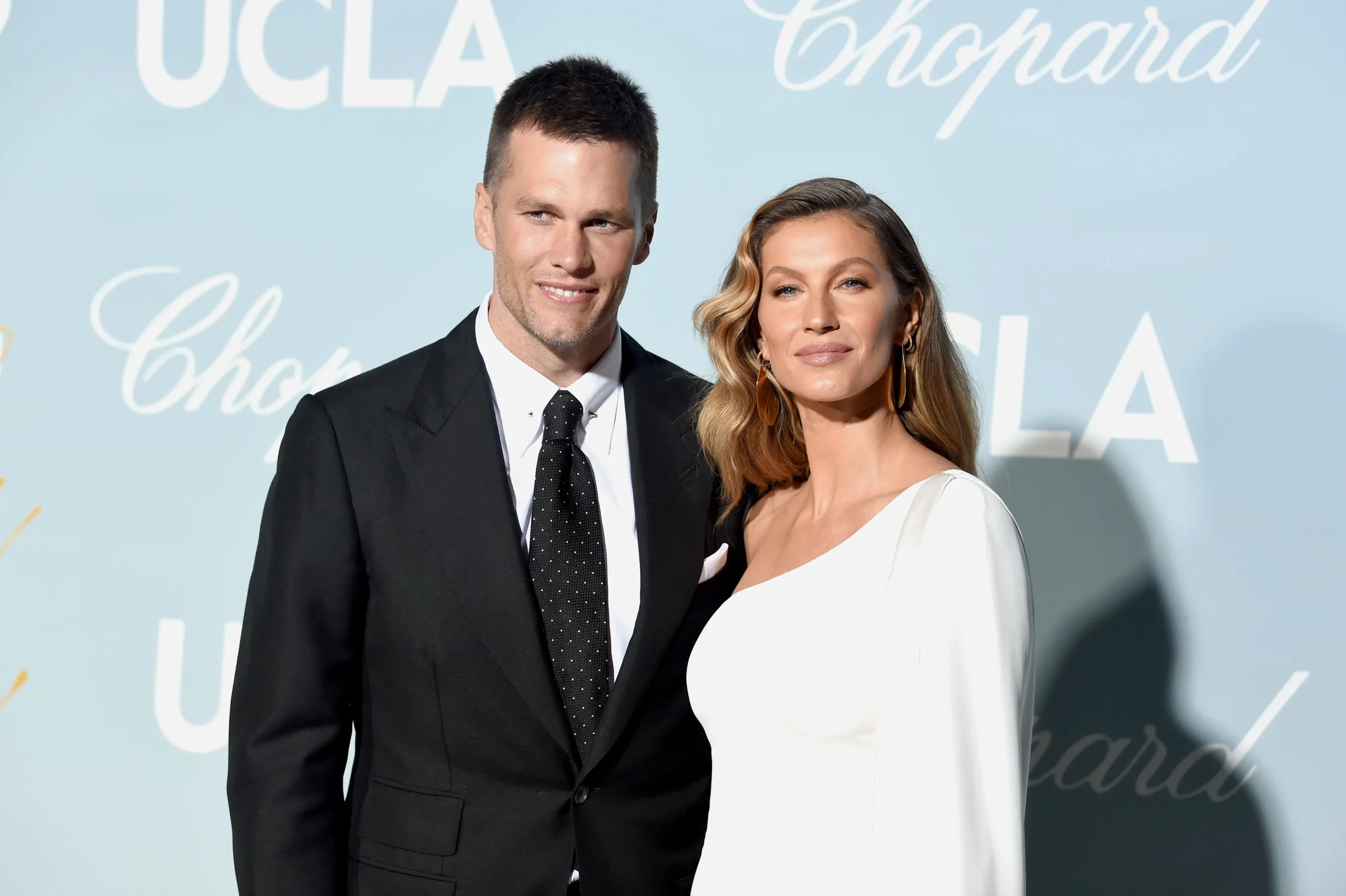 In October 2022, Brady released an official statement announcing that he has ended his marriage with model Gisele Bündchen. After being married for roughly 13 years, the two finally decided to part ways,
"In recent days, my wife and I finalized our divorce from one another after 13 years of marriage. We arrived at this decision amicably and with gratitude for the time we spent together. We are blessed with beautiful and wonderful children who will continue to be the center of our world in every way."
Even though the real reason behind the split was never revealed, sources close to the couple have claimed that Tom Brady's dedication to the sport may have been the issue.
Related: Tom Brady Reportedly Looking at Entering the Comedy World To Jumpstart Career After Gisele Bundchen Divorce Destroyed His NFL Track Record
Source: The Sun